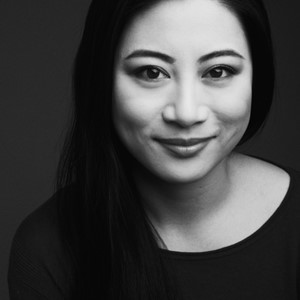 Alice Qin
Actor, Besen Family Artist
Alice is a Melbourne-based director, actor, and educator. Her previous work with Malthouse Theatre include performances in The Suitcase Series production Atomic and Little Emperors. She was the assistant director on Lifespan of a Fact and Golden Shield (Melbourne Theatre Company), and a participant in the MTC x CAAP directing initiative. She was the directing mentor on the 2020 Melbourne Fringe and Green Room multi-award-winning 落叶归根 (Luò yè guī gēn) Getting Home. Her other Australian acting credits include Enlightenment (Elbow Room), Mad As A Cute Snake (Theatre Works). She was previously based in New York, where she worked as an actor and an associate physical acting teacher at the Stella Adler Studio New York under the tutelage of Joan Evans. Credits include Romeo and Juliet/Richard II/Love's Labour's Lost (Hamlet Isn't Dead), Is It already Dusk? (Herald Clurman Ensemble/Irondale Theatre). She is a current teaching artist at St Martins Youth Arts Centre.
Besen Family Artist Program Placement, 2021, Directing, S.S. Metaphor, Monsters
Alice Qin has worked with...