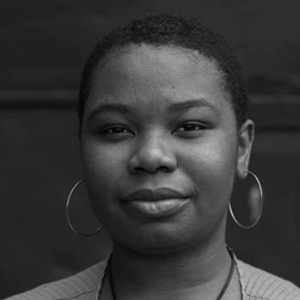 Amarachi Okorom
Community Engagement Coordinator, Besen Family Artist
Amarachi Okorom is a Nigerian born Igbo actor, spoken word artist, and emerging playwright based in Melbourne. She grew up in Auckland, New Zealand. In 2020 she completed a residency with Lonely Company. She was part of Melbourne Theatre Company's First Stage program 2021. Her play has been shortlisted for the 2021 Griffin Award. Her recent acting credits include Future Echoes: Edge Ensemble at the Arts Centre Melbourne (October 2019), The Watching with Western Edge Youth Arts (November 2019), Seers (Playlist Live 2019), the audio play WATCHING by Morgan Rose and Vidya Rajan (2020), A Disorganised Zoom Reading of Contagion by The People (2020), The Human Voice (March 2021), Burning Love (Playlist Live 2021) and THIS (RISING Festival 2021).
Besen Family Artist Program Placement, 2021, Writing
Community Engagement Coordinator, seven methods of killing kylie jenner, Malthouse Mainstage 2023
Amarachi Okorom has worked with...