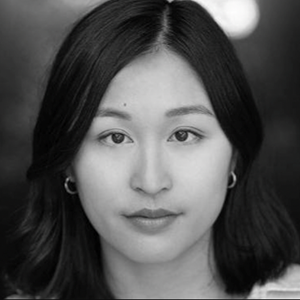 Vivian Nguyen
Vivian Nguyen is a Vietnamese-Australian actor and playwright. Some stage credits include THIS. for Rising Festival, WPRRHRN, and The Other Place at Theatre Works. She co-founded Between The Buildings and performed in highly acclaimed shows: Almost, Maine and What Every Girl Should Know. She also co-wrote and performed in the sold out season of Under The Skin for LaMama's Exploration season.
Her debut play Thin Threads was shortlisted for Sydney Theatre Company's Patrick White Playwrights Award, and was supported by Playwriting Australia's Rapid Fire Program and Elbow Room Theatre's Development Program. It will feature in La Boite Theatre's HWY Live program. Vivian is one of the She Writes resident writers at Theatre Works where she's developing her second play If The Penny Drops and is a resident artist in Footscray Community Art Centre's RESIDENCE program with Girl (Working title).
She was selected into ATYP's National Studio Program where she wrote Bugged which is published as part of Intersection: Unleashed with Currency Press. She is one of the selected artists in the recent First Stage Program with Melbourne Theatre Company and Emerging Writers Festival where she wrote Female Disposition. Vivian's screenwriting credits include her short film Shifted which is produced and directed by Bethany Whitmore, Orchid Man (developing) and has collaborated with production houses such as acclaimed Easy Tigers Productions.
Besen Family Artist Program Placement, 2021, Writing