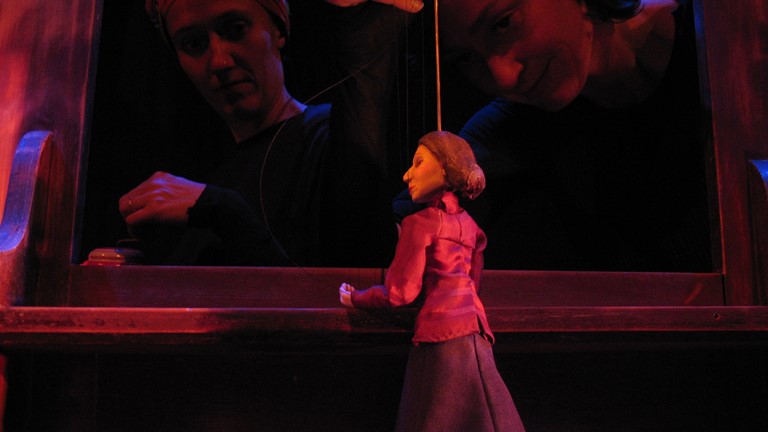 Production still for "A Quarreling Pair". L-R: Sarah Kriegler, Caroline Lee. Photographer: Incisioni Rupestri
A Quarreling Pair
By Lally Katz
27 September 2006 – 08 October 2006 Tower Theatre
Malthouse Theatre, Aphids,
New Writing Theatre Collaboration World Premiere
In a compelling study of sister rivalry, the play draws on the desire to feel both safe and free in our most precious relationships. This triptych of miniature plays for adults combines text by American writer Jane Bowles with new pieces by Lally Katz and Cynthia Troup. With flashes of dark candour, the two sisters playgrounds are animated through object-theatre, live actors puppets and music.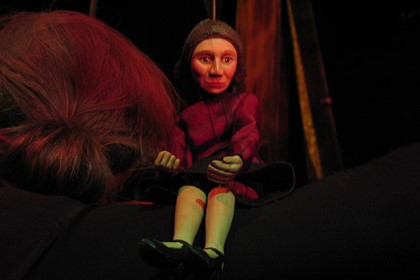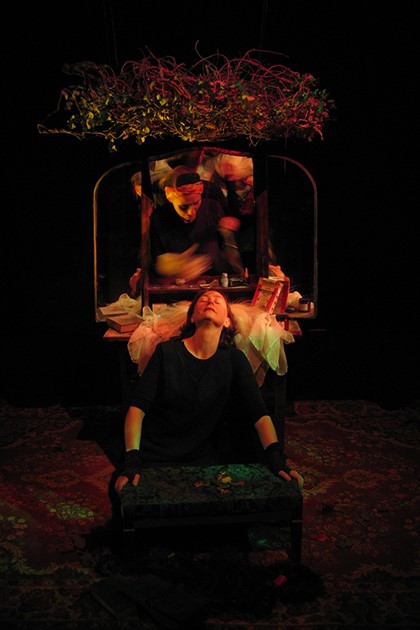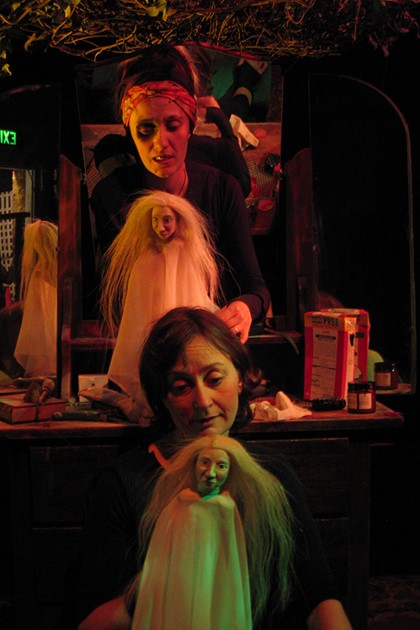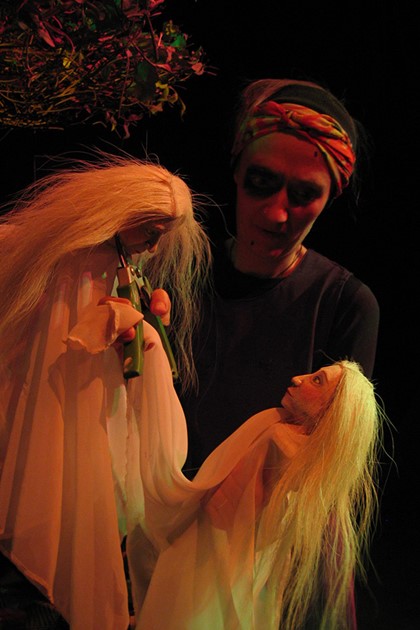 Production still for "A Quarreling Pair". Caroline Lee. Photographer: Incisioni Rupestri
Production still for "A Quarreling Pair". Sarah Kriegler (top), Caroline Lee. Photographer: Incisioni Rupestri
Production still for "A Quarreling Pair". Sarah Kriegler (top), Caroline Lee. Photographer: Incisioni Rupestri
Production still for "A Quarreling Pair". Sarah Kriegler. Photographer: Incisioni Rupestri