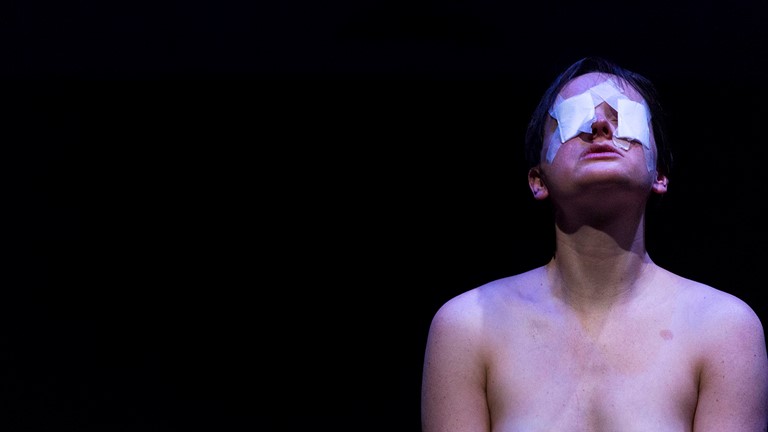 Production still for "Antigone". Emily Milledge. Photographer: Pia Johnson
Antigone (2015)
21 August 2015 – 13 September 2015 Merlyn Theatre
Based on Sophocles's Antigone
Malthouse Theatre,
New Adaptation Theatre World Premiere
A moral fable about the struggle between individual conscience and the laws made by an all-powerful state. For this version, the translator Jane Montgomery Griffiths gives us a brutal modern dictatorship where the ruler, played by Jane herself, is a well-groomed and ruthless woman. The story line is the same, except that the updated script bristles with phrases from the Australian political lexicon, including 'off-shore detention centre'. The production is bleak, dangerous and brutal, and ends with the tortured, dead Antigone suspended from a hook.
"ANTIGONE IS PERHAPS THE GREATEST PLAY EVER WRITTEN ABOU THE TENSION BETWEEN THE DUTIES WE OWE THE STATE AND THOSE WE OWE TO OUR PERSONAL VALUES."
— The Telegraph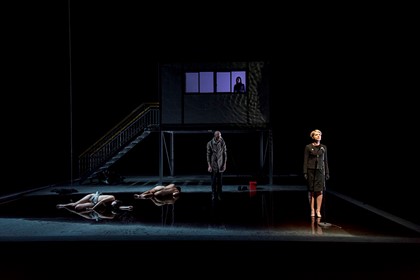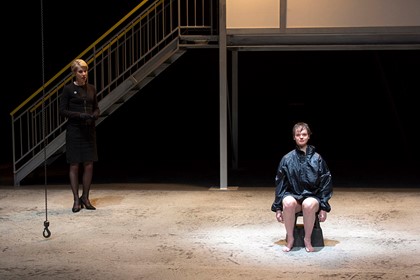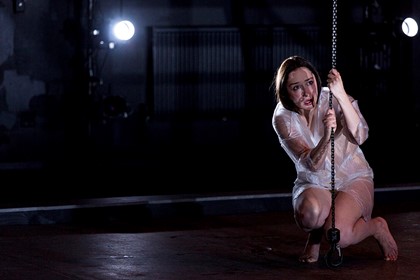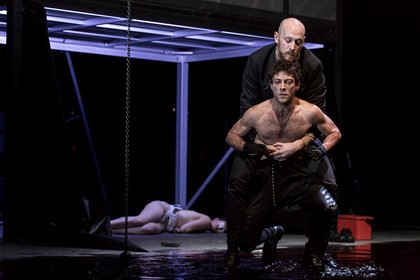 Production still for "Antigone". L-R: Emily Milledge, Aaron Orzech, Josh Price, Elizabeth Nabben, Jane Montgomery Griffiths. Photographer: Pia Johnson
Production still for "Antigone". L-R: Jane Montgomery Griffiths, Emily Milledge. Photographer: Pia Johnson
Production still for "Antigone". Elizabeth Nabben. Photographer: Pia Johnson
Production still for "Antigone". L-R: Emily Milledge, Josh Price (top), Aaron Orzech. Photographer: Pia Johnson