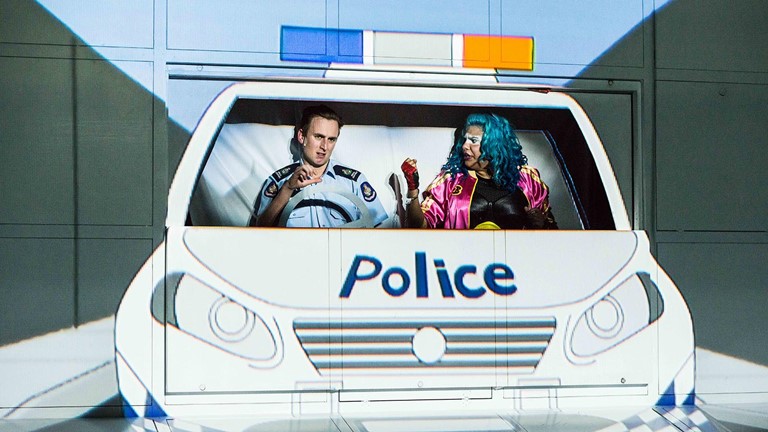 Production still for "Blackie Blackie Brown: The Traditional Owner of Death". L-R: Ash Flanders, Dalara Williams. Photographer: Phoebe Powell
Blackie Blackie Brown: The Traditional Owner of Death (2018)
By Nakkiah Lui
05 July 2018 – 03 August 2018 Beckett Theatre
Malthouse Theatre, Sydney Theatre Company,
New Writing Theatre Co-Production
On a dig in the Australian outback, archaeologist Dr. Jacqueline Black unearths a mystical skull from a hidden mass grave. It talismanically transforms her into arse-kicking Indigenous superhero Blackie Blackie Brown.
Her mission: to track down every last descendant of the men who killed her ancestors and have her revenge. It ain't about forgiveness. It ain't about reconciliation. This is about Blackie Blackie Brown: The Traditional Owner of Death.
The unstoppable Nakkiah Lui (Blaque Showgirls, ABC's Black Comedy) and Declan Greene (Calpurnia Descending) team up with Barkindji, Birri-Gubba illustrator Emily Johnson and digital animation studio Oh Yeah Wow. The result is a hilarious live-action bad-arse blaxploitation superhero comic book that will have you baying for blood.

★★★★★
"FAST-PACED ADVENTURE THAT BRINGS THE HOUSE DOWN"
— ArtsHub

★★★★½
"LUI'S FEROCIOUS NEW COMEDY WILL HAVE YOU ON THE EDGE OF YOUR SEAT FROM START TO FINISH"
— Limelight Magazine

★★★★½
"DEADLY, BRUTALLY FUNNY"
— Daily Review

★★★★
"VITAL AND ENTERTAINING"
— The Age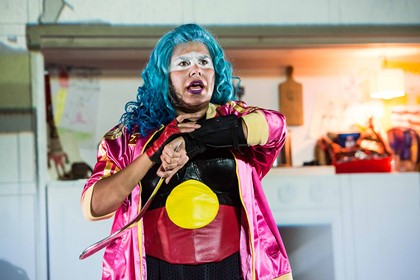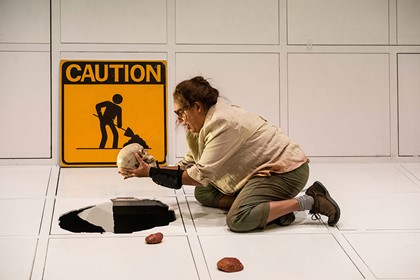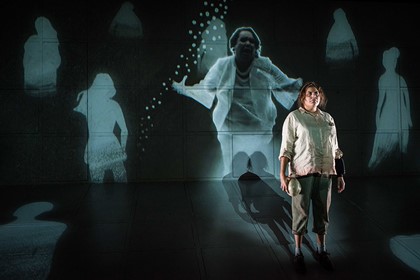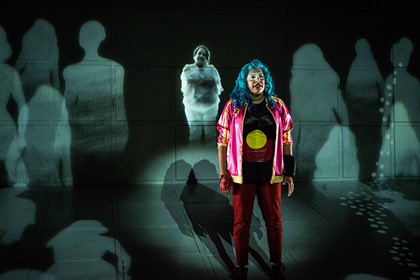 Production still for "Blackie Blackie Brown: The Traditional Owner of Death". Dalara Williams. Photographer: Phoebe Powell
Production still for "Blackie Blackie Brown: The Traditional Owner of Death". Dalara Williams. Photographer: Phoebe Powell
Production still for "Blackie Blackie Brown: The Traditional Owner of Death". Dalara Williams. Photographer: Phoebe Powell
Production still for "Blackie Blackie Brown: The Traditional Owner of Death". Dalara Williams. Photographer: Phoebe Powell