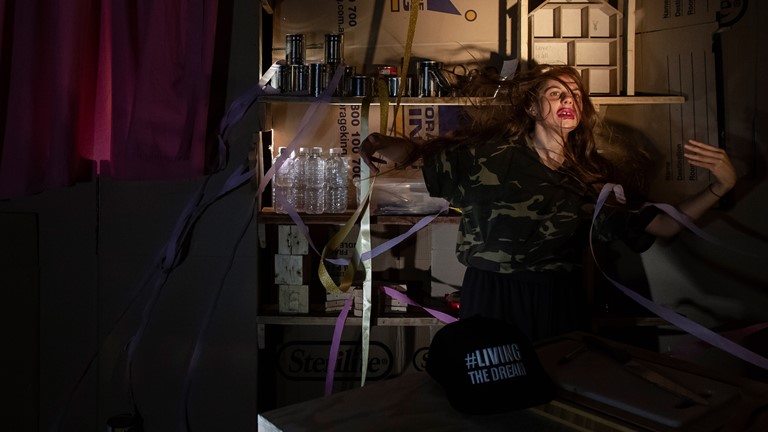 Gregory Lorenzutti
CHASE
By Carly Sheppard & Kamarra Bell-Wykes
16 March 2022 – 20 March 2022 Tower Theatre
Malthouse Theatre, HotHouse Theatre,
New Writing Commission Theatre Devised World Premiere
Meet Chase. She's living her best life.
Compelling, repelling, and funny, Chase sifts through the weeds of contemporary culture with a handy cam and her YouTube subscribers for company.
If only Chase understood half of what she helps others discover.
Carly Sheppard has been developing and performing the character of Chase for nearly a decade. A macro metaphor of our colonial shame, Chase is equally offensive to theatregoers from every walk of life. But therein lies her power. Chase is a mirror back to Australia.
Meet Chase. You just might see yourself.


Presented by Malthouse Theatre, in association with HotHouse Theatre. This script was commissioned by Malthouse Theatre through the support of the Malcolm Robertson Foundation.