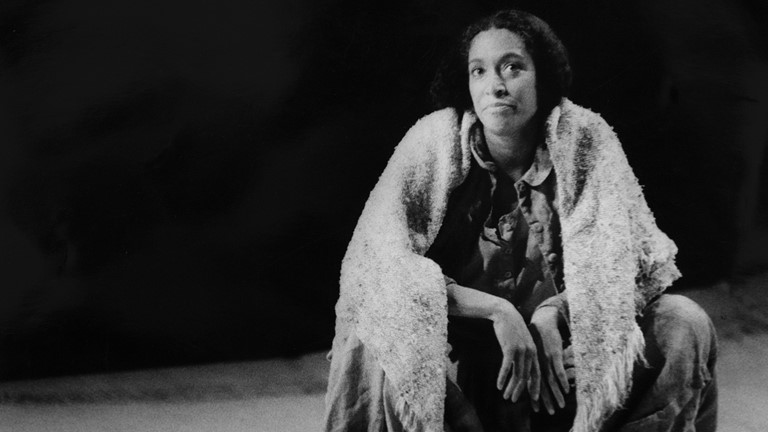 Production still for "Holy Day". Rachel Maza Long as Linda. Photographer: David Wilson
Holy Day
13 September 2001 – 19 October 2001 Merlyn Theatre
Playbox Theatre Company, State Theatre Company of South Australia,
New Writing Theatre Co-Production
On the white frontier in mid-nineteenth century Australia, a lone, bloodied woman arrives at a traveller's rest in the midst of a violent desert storm with a shocking story to tell. Aboriginal people have allegedly murdered her husband and stolen her infant child. But an Aboriginal woman has a different story to tell. What would cause a missionary's wife to lie? What chance does the word of an Aboriginal woman have against hers?

A chilling mystery that draws together the lives of four extraordinary women and their men, all struggling to survive in a hostile and misunderstood landscape.
This production premiered at The Playhouse as part of the State Theatre Company of South Australia's 2001 season (17 August - 8 September) before transferring to the Merlyn.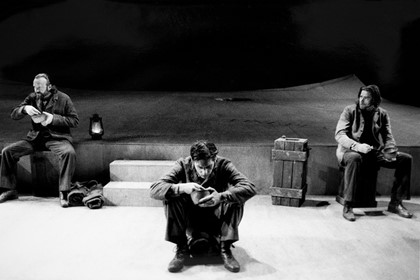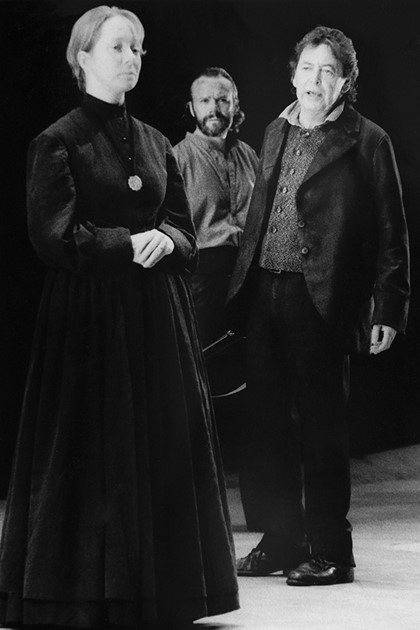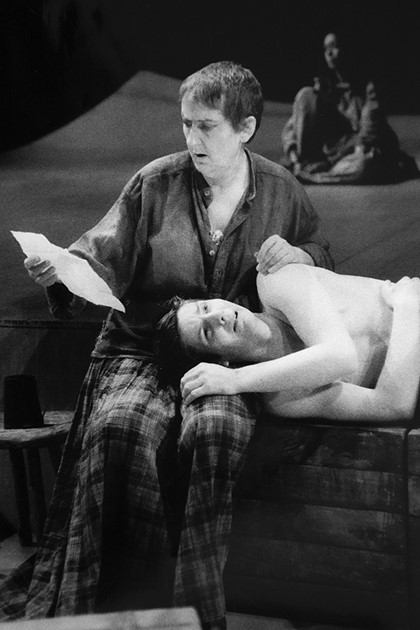 Production still for "Holy Day". L-R: Dino Marnika as Goundry, Cameron Goodall as Cornelius, Peter Docker as Epstein. Photographer: David Wilson
Production still for "Holy Day". L-R: Melodie Reynolds as Obedience, Dino Marnika as Goundry. Photographer: David Wilson
Production still for "Holy Day". L-R: Mandy McElhinney as Elizabeth, Dino Marnika as Goundry, Frank Gallacher as Wakefield. Photographer: David Wilson
Production still for "Holy Day". L-R: Kerry Walker as Nora, Cameron Goodall as Cornelius, Rachel Maza Long as Linda. Photographer: David Wilson