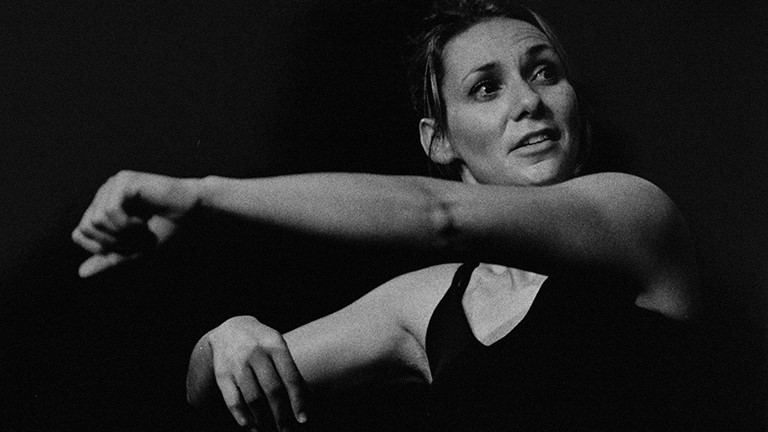 Production still for 2001 production of "I Don't Wanna Play House". Tammy Anderson. Photographer: Jeff Busby
I Don't Wanna Play House (2003 - Tour)
28 March 2003 Cygnet Town Hall
Playbox Theatre Company, Ten Days on the Island Limited,
Theatre Tour Remount Co-Production
A one woman play about surviving a childhood of horrendous obstacles, charting the experience of living in 16 houses in 15 years and using country and western music to punctuate the story.
Tammy Anderson's moving story of her childhood. A truly remarkable account of the triumph of the human spirit.
First venue in a 2003 Tasmania tour that also included Hobart, Campbell Town, Ulverstone, Flinders Island, St Marys and Swansea.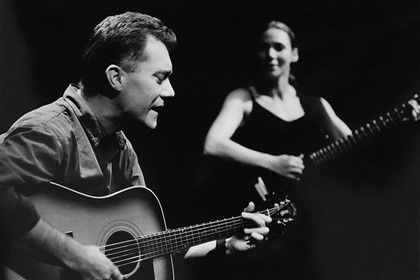 Production still for 2001 production of "I Don't Wanna Play House". L-R: Don Hopkins, Tammy Anderson. Photographer: Jeff Busby