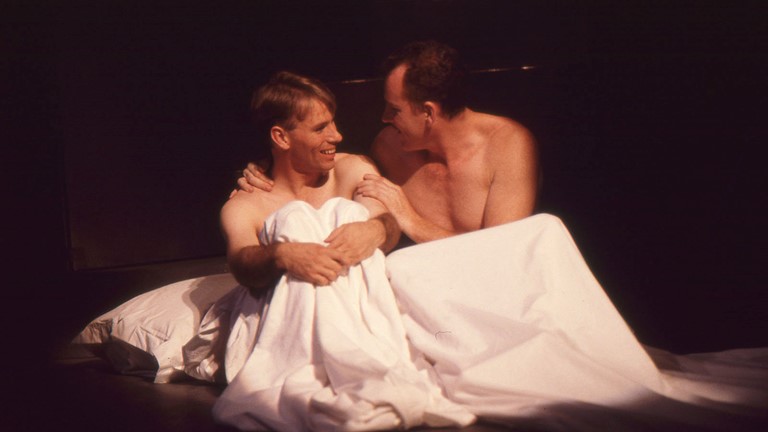 Production still for "Only Heaven Knows". L-R: Michael Pope as Tim, Robert Morgan as Cliff. Photographer: Jeff Busby
Only Heaven Knows
By Alex Harding
03 February 1989 – 25 February 1989 Studio Theatre
Playbox Theatre Company,
Theatre Musical
This musical play is a gay romance set in the exciting and bizarre world of Sydney's King's Cross during the 1940s and 1950s. A young man's journey of discovery, danger and love.
Only Heaven Knows premiered at a time when HIV/AIDS was sweeping across the world, and bringing with it great hostility towards the gay community. At that time, this story promoting the need for tolerance and compassion would have certainly packed a punch. 
Only Heaven Knows had its world premiere at the Stables Theatre in Kings Cross in May 1988.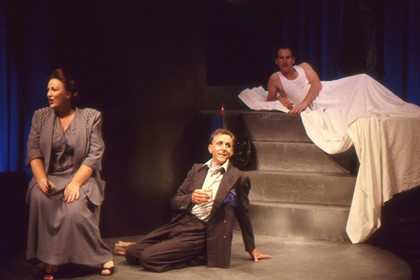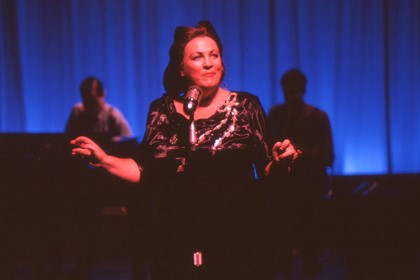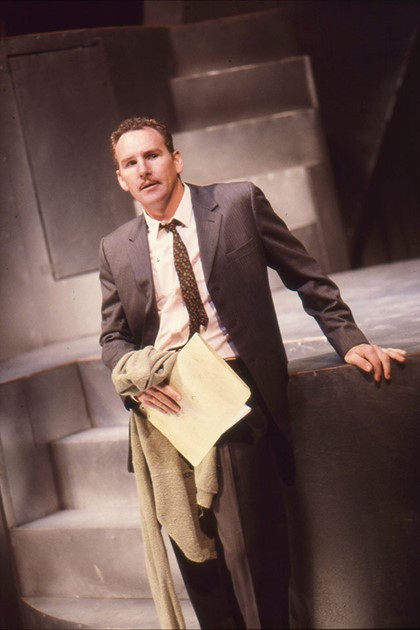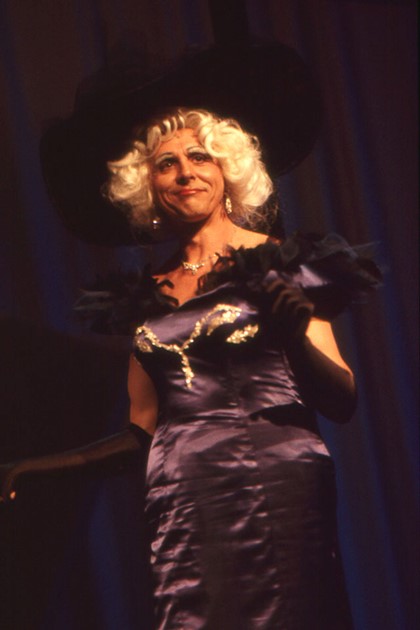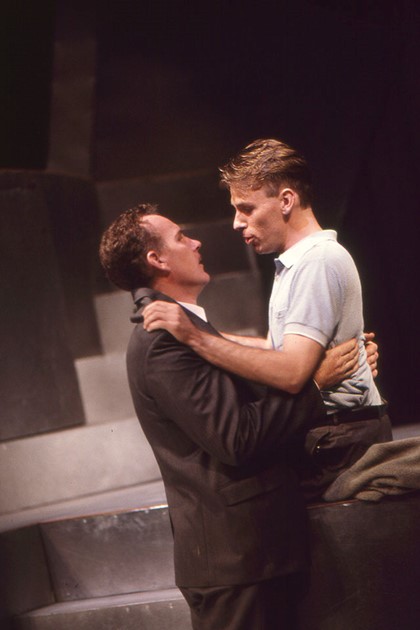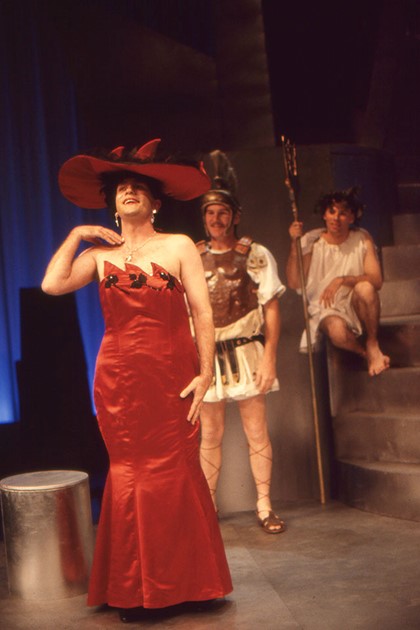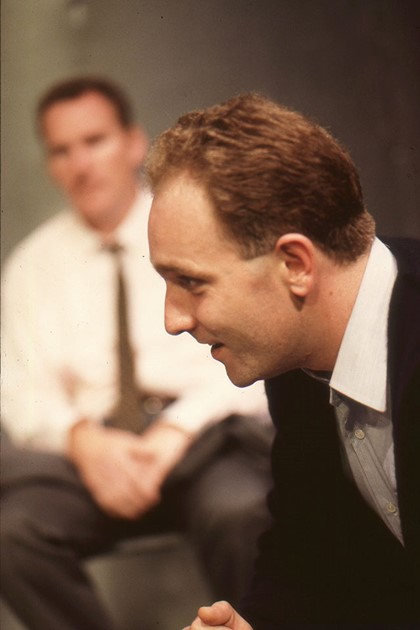 Production still for "Only Heaven Knows". L-R: Caroline Gillmer as Guinea, Alan Andrews as Lana, Robert Morgan as Cliff. Photographer: Jeff Busby
Production still for "Only Heaven Knows". Caroline Gillmer as Guinea. Photographer: Jeff Busby
Production still for "Only Heaven Knows". Robert Morgan as Cliff. Photographer: Jeff Busby
Production still for "Only Heaven Knows". Alan Andrews as Lea Sonia. Photographer: Jeff Busby
Production still for "Only Heaven Knows". L-R: Robert Morgan as Cliff, Michael Pope as Tim. Photographer: Jeff Busby
Production still for "Only Heaven Knows". L-R: Kurt Geyer as Alan, Robert Morgan as Cliff, Michael Pope as Tim. Photographer: Jeff Busby
Production still for "Only Heaven Knows". L-R: Robert Morgan as Cliff, Kurt Geyer as Alan. Photographer: Jeff Busby