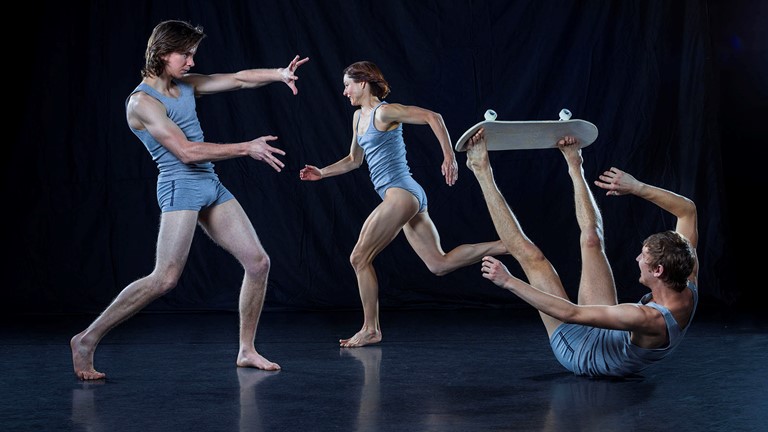 Production still for previous Adelaide production of "Skeleton". L-R: Tobiah Booth-Remmers, Lisa Griffiths, Lewis Rankin. Photographer: Chris Herzfeld
Skeleton
14 March 2013 – 23 March 2013 Beckett Theatre
Malthouse Theatre, Dance Massive,
Theatre Physical Theatre Dance
A set of characters discovers the hidden stories of pop-cultural icons from the high heel to the BMX bike. Meeting surprising and violent ends, bodies and objects collide via a sinister vanishing screen. From rigor mortis to The Karate Kid, Larissa McGowan's (Australian Dance Theatre, So You Think You Can Dance) long-running fascination with the skeletal form has resulted in a work that cuts to the quick with sharp angles, acute physical strength and a choreographic pace that has the dancers' very bones popping, locking and pulsing in place.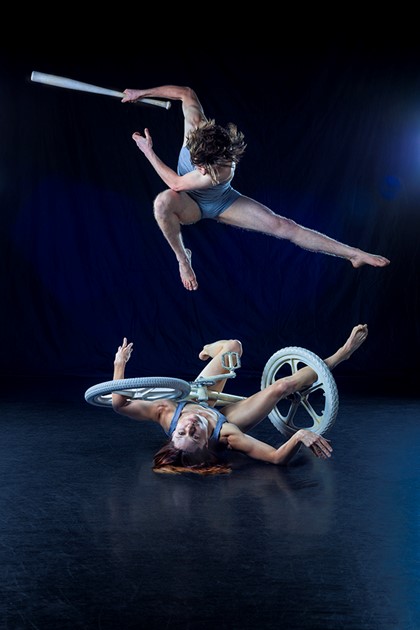 Production still for previous Adelaide production of "Skeleton". Tobiah Booth-Remmers (top), Lisa Griffiths. Photographer: Chris Herzfeld
A Malthouse Theatre and Dance Massive production.