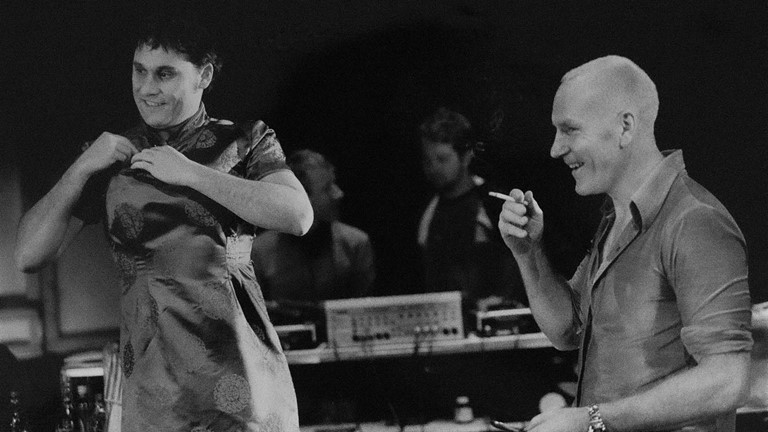 Production still for "St Kilda Tales". L-R: Luke Elliot as Trevor, Robert Morgan as Stretch. Photographer: Jeff Busby
St Kilda Tales
11 May 2001 – 26 May 2001 Merlyn Theatre
Playbox Theatre Company, Ranters Theatre, Melbourne International Festival Of The Arts, Federation Festival, Melbourne 2001,
New Writing Theatre World Premiere Co-Production
St Kilda Tales is inspired by the Melbourne suburb of St Kilda where various members of Ranters Theatre lived for a number of years. With its heterogeneous community, the suburb became the springboard into a contemporary urban ritual. To the pulsing beats of a live electronic score ten performers create a continuously moving multi-faceted choreography. They wander aimlessly, prowling the stage or moving to the music, engaging with each-other in seemingly chance-like encounters sometimes with consequences sometimes not. 
Epic and intimate at the same time, St Kilda Tales celebrates the anarchic complexity that underlies everyday existence.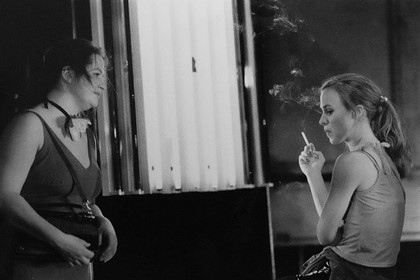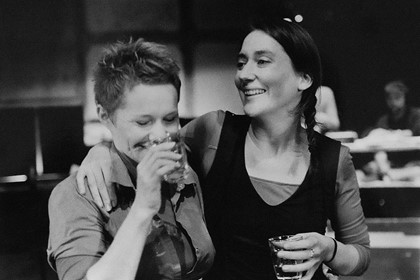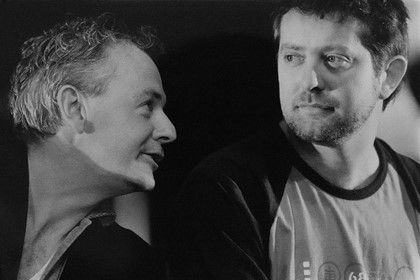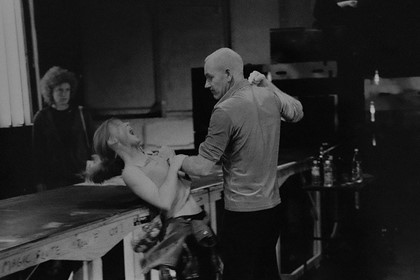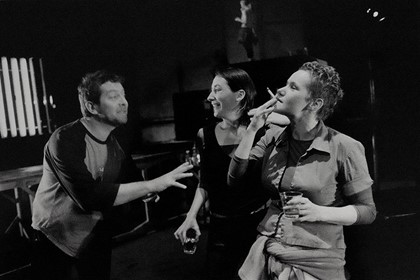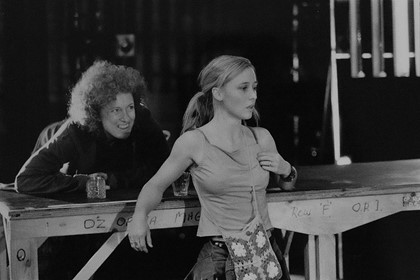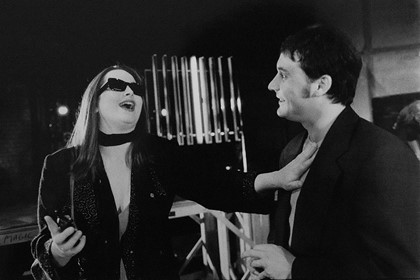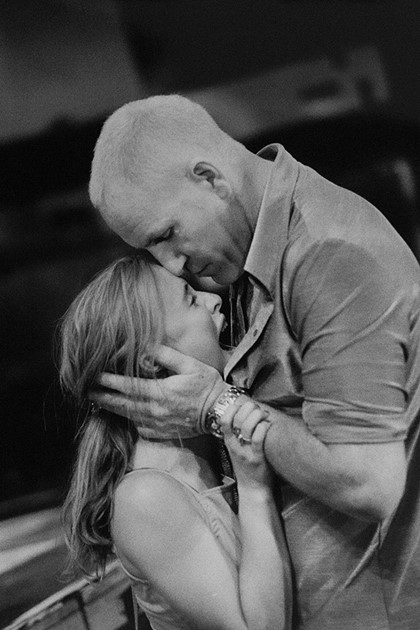 Production still for "St Kilda Tales". L-R: Zoe Burton as Olivia, Beth Buchanan as Effie. Photographer: Jeff Busby
Production still for "St Kilda Tales". L-R: Genevieve Morris as Fleur, Kelly Tracey as Lucy. Photographer: Jeff Busby
Production still for "St Kilda Tales". L-R: Patrick Moffatt as Pan, Paul Lum as Tasso. Photographer: Jeff Busby
Production still for "St Kilda Tales". L-R: Heather Bolton as Special, Beth Buchanan as Effie, Robert Morgan as Stretch. Photographer: Jeff Busby
Production still for "St Kilda Tales". L-R: Paul Lum as Tasso, Kelly Tracey as Lucy, Genevieve Morris as Fleur. Photographer: Jeff Busby
Production still for "St Kilda Tales". L-R: Heather Bolton as Special, Beth Buchanan as Effie. Photographer: Jeff Busby
Production still for "St Kilda Tales". L-R: Zoe Burton as Olivia, Luke Elliot as Trevor. Photographer: Jeff Busby
Production still for "St Kilda Tales". L-R: Beth Buchanan as Effie, Robert Morgan as Stretch. Photographer: Jeff Busby