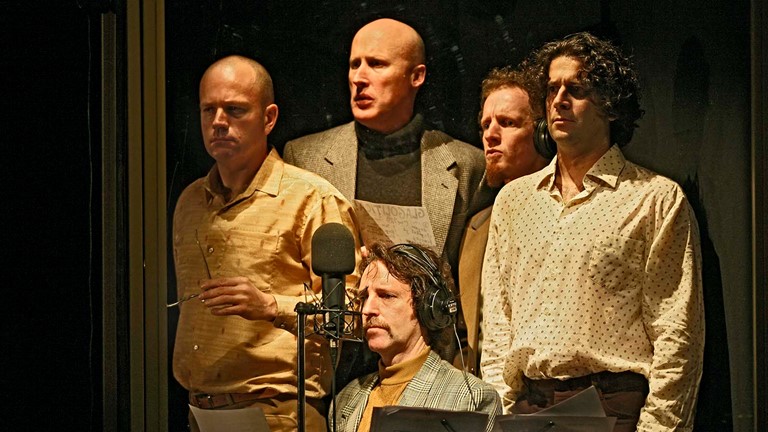 Production still for "The Session". L-R: Patrick Cronin, Boris Conley, Graeme Leak front), Stephen Taberner, David Hewitt. Photographer: Jeff Busby
The Session
Five musicians and a recording engineer are physically trapped in a sound recording studio. Like a live Masterclass documentary about the creation of a sound score to an unseen film, they work against the clock to create the ultimate master take. "The Session" reveals the often bizarre idiosyncrasies and sublime performance synergies of a session musician's world.
"THAT THE MUSICIANS PERFORM…WITH THE GRAVITY OF A MOZART SYMPHONY ONLY SERVES TO MAKE THE ENNIO MORRICONE EXPERIENCE ALL THE FUNNIER."
— The Guardian, UK
"THE ENNIOS CREATE BRILLIANT MUSICAL ARRANGEMENTS… WITH MUSICAL STANDARDS OF THE HIGHEST ORDER."
— The Age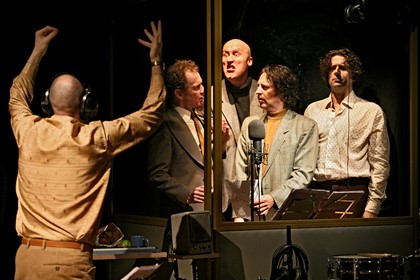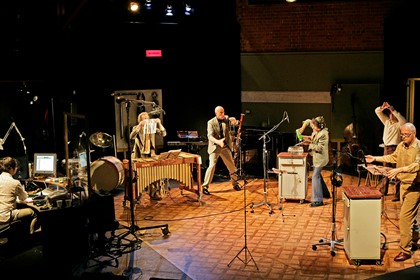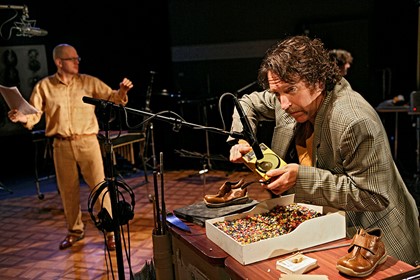 Production still for "The Session". L-R: Patrick Cronin, Stephen Taberner, Boris Conley, Graeme Leak, David Hewitt. Photographer: Jeff Busby
Production still for "The Session". L-R: Steph O'Hara, Stephen Taberner, Boris Conley, Graeme Leak, David Hewitt, Patrick Cronin. Photographer: Jeff Busby
Production still for "The Session". L-R: Patrick Cronin, Graeme Leak. Photographer: Jeff Busby