Spotlight
Common Ground // Choreographer's Note
The Dynamics of Power
Posted Mar 11, 2019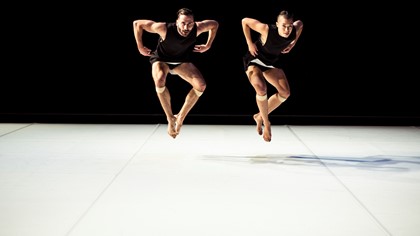 Common Ground (2019), Photographer: Pippa Samaya
Inspired by the alliances and feuds between political leaders on the national and international stage, and the public celebrations of their own reign, Common Ground explores the dynamics of power.
Tracing all the way back to the 17th century, where ballet was birthed as a spectacle to solidify Louis XIV's absolute monarchy, this dance duet reflects the complexities of our current times. Whilst performers Tara Jade Samaya and Richard Cilli might at first glance appear to be negotiating for common ground, the struggle for dominance is subtle but unrelenting. In a continuously changing power balance, the performers occasionally find some form of equilibrium, but more often than not continue to test each other's boundaries. Common Ground is a poetic exploration of the challenges our world faces today at both an individual and political level, with constantly shifting grounds always at risk of suddenly opening up to the abyss.
Common Ground is the final stage work of Anouk van Dijk as Artistic Director of Chunky Move, the company which she led from 2012­ to 2018. Common Ground premiered in 2018 to critical acclaim at the Chunky Move Studios and is remounted in the Merlyn Theatre for Dance Massive 2019.