Women of Soul (WoS) is Australia's premier collective of soulful female artists from across Australia, including Kylie Auldist, Thando, Rita Satch, Chelsea Wilson, Laura Ingram, Emilia Schnall, Carla Troiano, Nkechi Anele, Allysha Joy, Stella Angelico and Candice Monique.
This November they're coming together on Malthouse Outdoor Stage for a powerful evening of sweet soul, empowering anthems, gritty funk, boogie, and heart-wrenching ballads celebrating 10 years of collaboration.
We interviewed members Carla Troiano and Chelsea Wilson to take a look back at the group's decade long journey.
What was the inspiration behind Women of Soul?
Carla:
I was in awe and a long-time fan of the artists involved with the collective for a few years and was often fan girling them at their gigs in the early stages of my career.  I was asked to be a part of the project in 2014 and I almost fell over with excitement. I had a feature vocalist spot on their debut album and sang backing vocals at their album launch, in 2015. I was asked to sing the May Johnston's album track at the launch- They were some big shoes to fill and I was very nervous and honoured. I have learnt so much from working with Women of Soul and gained a lot of confidence, insight and skill over the years. I remember when I got the call to be involved with the collective. It was a dream come true.
Chelsea:
Women of Soul started over ten years ago as a collaboration between myself and two incredible vocalists Randa Khamis (from Randa and The Soul Kingdom in Perth) and Candice Monique. We met at the Oz Soul Collective series and bonded over our love of soul music and songwriting. We decided to put on a live show at Red Bennies. We pooled our resources, putting together a house band to accompany us. It was dynamite. Our first show was a sold-out success, and we had a ball. Since then, WOS has grown to incorporate songwriting, mentoring, recording and touring.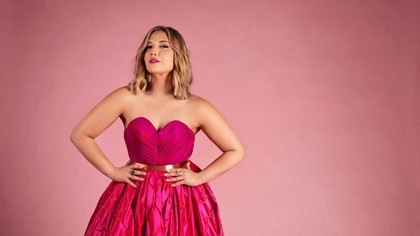 How does it feel to be celebrating 10 years of Women of Soul? Did you ever think the collaboration would get so big when you first began?
Carla:
It feels incredible to be celebrating an all-female collective, the only one of its kind in Australia and leading the way for female creatives. I feel the 10 year milestone is really only the beginning of what is to come. I always knew this project was a special one to be a part of and watching it grow really has been magic. Everything Chelsea Wilson creates in truly turns to gold. I'm very excited to see what the next 10 years bring.
Chelsea:
It feels amazing to be reflecting on 10 years of shows and to know that our audiences have been supporting us for a decade. I'm so grateful. I'm also very thankful to all the artists who say 'yes!' when I call them and ask them to jump on board! There is a great deal of trust that the artists put in me as Artistic Director and I appreciate their belief in me and their commitment to the vision.
It also feels amazing to reflect on what our artists have achieved within the last ten years. Across the Collective there's been ARIA nominations, tours to Glastonbury, degrees, babies, weddings, divorces, career changes, establishing business and so much more! It's been a decade of supporting each other in a very challenging industry and that is what I am most proud of.
When this collective began there wasn't a lot of conversation about gender diversity in music and now there are initiatives, programs and active changes starting to happen in the industry. We are proud that our collective has supported women in music and created positive role models and creatives spaces for female songwriters and artists for over 10 years.
Women of Soul has collaborated with over fifty artists around the country. What does your collaboration process with other artists look like? How do you choose who you collaborate with?
Carla:
I feel that collaboration is really energy and vibe. You want to work with people who have the same goals as you and with people who can teach you something and inspire you. Women of Soul really is an incredible project as there are artists at all stages of their careers and with different levels of experience in life and as an artist. I often choose people who to collaborate with who are passionate, driven, hard-working, kind and who will encourage me to be a better version of myself.
Chelsea:
We love collaborating across songwriting, production, lighting, choreography and more. If any female-identifying practitioners would like to work with us, we would like to hear from you! Collaboration could look like co-writing a song, designing a costume, working with us on graphic design or anything really! We love to work with people who are passionate about creating opportunities for female practitioners, who are ethical and professional in their approach working with others, mindful of the planet and animal life, and who love music with groove.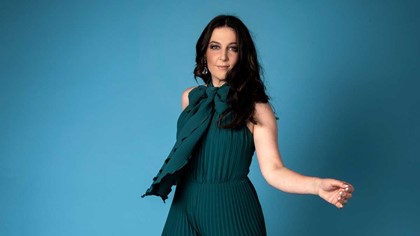 You've mentioned working with other soul sisters in Australia, if the last album was Melbourne Women of Soul, which state are you eyeing next? Any plans for an international collaboration in the future?
Carla:
Absolutely!!! This project is unique and we would welcome International collaboration and touring as soon as we can. Glastonbury in London would be the ultimate Women of Soul gig and of course NYC!
Chelsea:
We have plans for national and international travel once our borders open and can't wait to reconnect with our artist mates globally. Firstly, we are excited to work with Anna Laverty who is producing our next album so there will be trips to Perth in the future most certainly as a starting point!
Where do you see Women of Soul ten years from now?
Carla:
In 10 years, I see Women of Soul as the leading collective for all female creatives, songwriters, musicians and singers. A Space to encourage and nurturer female identifying artists to come together to create art, music and a community where women feel supported, heard, appreciated and FIRECE! I also see many songs and moments created, tours and shows, albums and a lot of celebration of women in music and creative roles.
Chelsea:
Back at the Malthouse celebrating our 20-year anniversary in style and reminiscing about our fabulous 2021 season. So don't miss out on our November shows!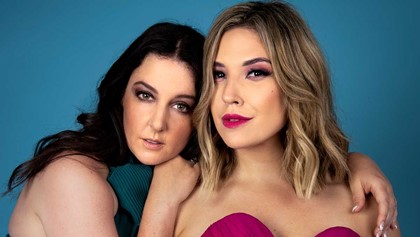 In Photo: Chelsea Wilson and Carla Troiano