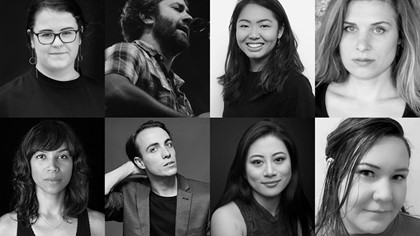 The Besen Family Artist Program is our longest running artist development program. For 17 years it has offered four paid placements each year to early career artists across different disciplines, selected by open application.
Participants receive mentorship from experienced artists in their discipline, through attachments on one or more Malthouse Theatre productions. Alongside their placements, the program has now expanded to include a bespoke workshop series, in which we talk programming, producing, leadership skills, pitching, and new work development.
It's a comprehensive program that has created game-changing opportunities for so many of the artists who now work regularly on our stage. Myself included. It's all thanks to the sustained, generous support of the Besen Family Foundation and Debbie Dadon AM.
This post is a double announcement. With the disruption of last year, our 2020 participants had their placements scrambled, and wound up working on the largest production we've ever made—Because The Night. So we're now taking the moment to celebrate them, as well as introducing the four new placements who'll work on shows in the second half of this year.
So… the 2020 placements have been
Hannah Fallowfield (Directing)
James Henry (Sound Design & Composition)
Rachel Lee (Lighting Design)
Morgan Rose (Dramaturgy)
And our incoming placements are
Karine Larché (Set & Costume Design)
Aiv Puglielli (Sound Design & Composition)
Alice Qin (Directing)
Nofar Szumer Menashe (Lighting Design)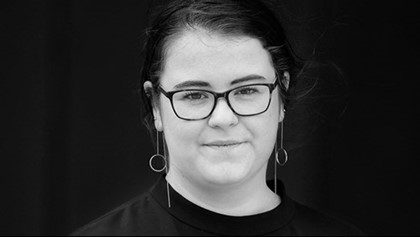 Hannah Fallowfield (Directing)
Hannah Fallowfield is a Melbourne-based director and theatre-maker. Recent credits include Love You Bitch (Theatre Works), Love Me (Bar)Tender (Darwin Festival), LIARBIRD (CRACK), I Still Haven't Found What I'm Cooking For (Melbourne Fringe), and Truly Madly Britney (Theatre Works). Hannah has also directed Sprout (South Australian regional tour), Origin of the Species, and Fingerprints (Adelaide Fringe & FAST Festival). Hannah graduated with a Masters of Directing for Performance from the Victorian College of the Arts (VCA) in 2018. She has completed internships with the Live Art Development Agency and Melbourne Theatre Company. In 2020 Hannah was awarded Malthouse Theatre's Besen Placement for Directing. Hannah is one half of the award-winning performance collective Stage Mom, along with writer Alberto Di Troia.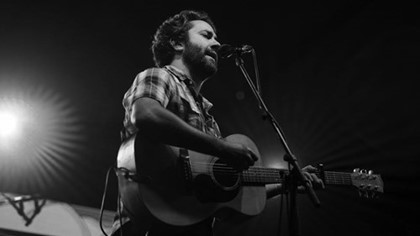 James Henry (Sound Design & Composition)
James Henry is involved in many aspects of the music industry: from singer/songwriter to engineer to musical director. His diverse skill set has seen him perform as a guitarist on the Black Arm Band tour of the UK, and as a choir member and guitarist as part of Archie Roach's Into the Bloodstream tour. His composition skills have attracted commissions from City of Melbourne to compose for experimental media. James was also musical director of Tanderrum for the 2014 Melbourne Festival, and AFL's Dreamtime at the 'G performances. James has also worked with ILBIJERRI Theatre Company as sound designer for the 2017 touring production of Coranderrk, and AV designer on Black Ties.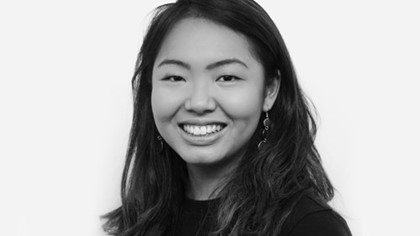 Rachel Lee (Lighting Design)
Rachel Lee is a lighting designer based in Melbourne and her hometown, Singapore. She works primarily with new writing and is a member of the theatre collective, New Working Group. Recent credits include Hello, World! (Malthouse Theatre), Virtual Intimacy (Asia TOPA), Gender Euphoria (Sydney Gay and Lesbian Mardi Gras), Single Ladies, Ulster American (Red Stitch Actors' Theatre) She Is Vigilante, Love/Chamberlain (Theatre Works), Oh No! Satan Stole My Pineal Gland!, Surge, Lou Wall's Drag Race, Baby Bi Bi Bi (Melbourne Fringe Festival), The Three Graces (The Anchor), The Honouring, Blood Quantum (YIRRAMBOI Festival), World Problems, Fallen (She Said Theatre), and Romeo Is Not The Only Fruit (Melbourne International Comedy Festival). Rachel was an associate on MORAL PANIC (Darebin Arts), and Considerable Sexual License (YIRRAMBOI Festival). She was part of Melbourne Theatre Company's 2019 Women In Theatre Program and was awarded Best Production (Green Room Award) for 落叶归根 (Luò yè guī gēn) Getting Home.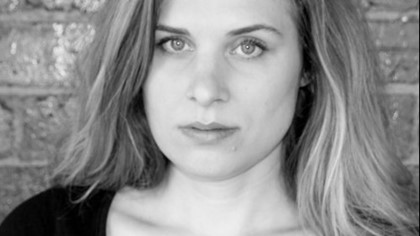 Morgan Rose is an internationally produced playwright, performance-maker, and dramaturg. She completed a Master of Writing for Performance at Melbourne University's VCA in 2013 and in 2014, she undertook a Dramaturgy Internship with Playwriting Australia and the Besen Writers Program at Malthouse Theatre. She was a recipient of the INK writing commission with Red Stitch Actors Theatre in 2014 and again in 2018. Recent works include Lord Willing and the Creek Don't Rise (Melbourne Theatre Company), F. (Poppyseed Festival), Virgins and Cowboys (Theatre Works/Griffin Theatre), Death Match (Malthouse Theatre/Monash University), desert, 6:29pm (Red Stitch Actors' Theatre/Wuzhen Theatre Festival), and The Bachelor S17E05 (La Mama/Brunswick Mechanics) a verbatim episode of The Bachelor which she co-directed. She is currently the resident writer at youth theatre company Riot Stage and a co-founder of the dramaturgy initiative, Lonely Company. She is left handed.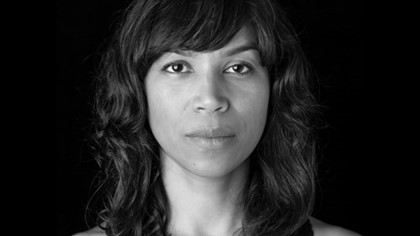 Karine Larché (Set & Costume Design)
Karine is a set and costume designer based in Melbourne. Recent credits include design for Nothing, directed by Alonso Pineda Garcia, Pool (No Water), directed by Leticia Cáceres, and Project F, choreographed by Prue Lang. Previously, Karine has worked as a costumier for a decade in France and in Australia, mainly at The Australian Ballet. Karine has recently graduated with a Master of Design for Performance at VCA. During her time at VCA, Karine has been awarded the Portland House Outreach Program Scholarship, the Trina Parker Scholarship, and the Jim Marks Postgraduate Scholarship.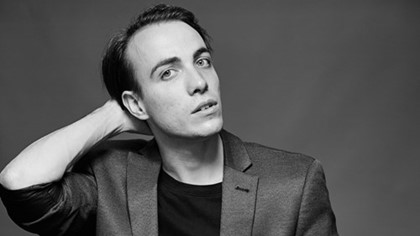 Aiv Puglielli (Sound Design & Composition)
As an Italian-Australian dual national, LGBTQIA+, multidisciplinary artist, Aiv works as a composer (both in fixed notation and via improvisation-based techniques), voice artist, producer, and actor. Recent credits include Binary Coalescence Project, The House on Fire at the Edge of the World, and Lady Moon and the Gondolier. Aiv Puglielli has also composed Radiation Language (StoryBursts/Centre of Excellence for Gravitational Wave Discovery UWA), Astronomy on Country (StoryBursts/International Centre for Radio Astronomy Research), and Refraction of Winds, Mechanical (Swan Festival of Lights—Reignited). Aiv has been commissioned by National Science Week, awarded City of Melbourne Arts Grants funding, received a mentorship with the Australian Art Orchestra Mentorship Program, and invited to workshop with the Centro Sperimentale di Cinematografia in Rome.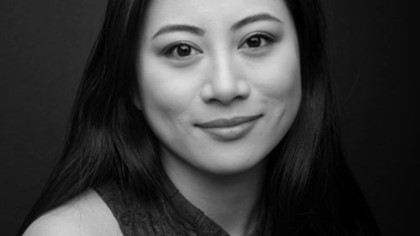 Alice is a Melbourne-based director, actor, and educator. Her previous work with Malthouse Theatre include performances in The Suitcase Series production Atomic and Little Emperors. She was the assistant director on Lifespan of a Fact and Golden Shield (Melbourne Theatre Company), and a participant in the MTC x CAAP directing initiative. She was the directing mentor on the 2020 Melbourne Fringe and Green Room multi-award-winning 落叶归根 (Luò yè guī gēn) Getting Home. Her other Australian acting credits include Enlightenment (Elbow Room), Mad As A Cute Snake (Theatre Works). She was previously based in New York, where she worked as an actor and an associate physical acting teacher at the Stella Adler Studio New York under the tutelage of Joan Evans. Credits include Romeo and Juliet/Richard II/Love's Labour's Lost (Hamlet Isn't Dead), Is It already Dusk? (Herald Clurman Ensemble/Irondale Theatre). She is a current teaching artist at St Martins Youth Arts Centre.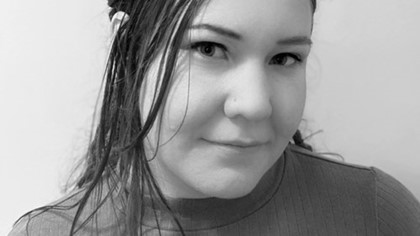 Nofar Szumer Menashe (Lighting Design)
Nofar is a passionate early-career lighting technician and designer, constantly striving to identify new and inventive lighting techniques. Recent credits as lighting designer include Purim Spiel: The Handmaid's Tallis (Phoenix Theatre/ Melbourne Purim Spiel), Pinocchio (Phoenix Theatre/Wonderland Theatre Company), and Brick (Melbourne Fringe Festival/Yvonne Martin). As part of the technical staff at The National Theatre and The Phoenix Theatre, Nofar routinely serves as a lighting designer and technician for a wide range of semi-professional, amateur, and volunteer productions.
We're looking forward to welcoming the incoming participants into the building and helping them take the next step in their artistic careers. 
The Besen Family Artist Program is proudly supported by the Besen Family Foundation and Debbie Dadon AM.