The Besen Writers Group is an artist development program bringing together a small cohort of playwrights to explore the craft of writing for Malthouse Theatre's stages. An offshoot of the Besen Family Artist Program, it's designed to support early career playwrights in developing their craft, exploring technical skills, and experimenting with their writing.
We received 70 expressions of interest for the program, and were able to choose six. It needs to be said that the range and calibre of applicants was overwhelming, and the selection process was not easy. We were looking for early career writers with a distinctive voice, a passion for theatrical craft, and whose work aligns with our taste and values.
There were plenty of outstanding candidates. The six we've chosen come from a range of artistic backgrounds, speaking to the ways in which contemporary playwriting intersects with other art forms. These are artists whose writing excited us as to where Malthouse Theatre might go next.
So let us now introduce to you the 2021 Besen Writers Group
Chenturan Aran
Adrian Chiarella
Alberto Di Troia
Vivian Nguyen
Amarachi Okorom
Aurelia St Clair
Chenturan Aran is a Sri Lankan Australian playwright, journalist, and rapper. He has been published at The Age and is part of the editorial team at SAARI—a blog that platforms South Asian Australian writers. He is also a tutor at Uni Melbourne, teaching documentary film and mobile journalism. His play Just Pass The Papadums, Katherine won the Union House Theatre Award for Best New Writing in 2020. The script was developed during a mentorship with Samah Sabawi and featured Osamah Sami in a Zoom table read. Chenturan is also an active member of the Melbourne underground rap scene, performing under the name 'Chen Be Quiet'.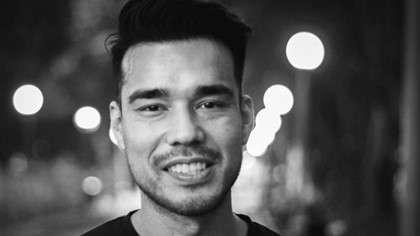 Adrian Chiarella grew up in Sydney and is a graduate of the Australian Film, Television and Radio School. His career began editing previsualisation for Baz Luhrmann on the feature film Australia. Following this, Adrian worked as an editor, winning an Australian Screen Editors Award for Lucy Gaffy's acclaimed short film The Love Song of Iskra Prufrock. His other editing credits include Craig Boreham's feature film. Adrian directed and edited numerous promotional campaigns for Foxtel original Australian drama series including Wentworth, The Devil's Playground, and The Kettering Incident.
His first short film as writer-director, Touch, earned Adrian an Australian Directors Guild nomination after screening at numerous festivals around the world. His second short film, Black Lips, was funded by Create New South Wales and SBS and has screened at numerous film festivals around the world including Palm Springs International Shortfest, Rhode Island Film Festival, St Kilda Film Festival, BFI Flare, Outfest Fusion, and Melbourne Queer Film Festival where it won best short film. His most recent short film, Dwarf Planet, was funded through the Australian Directors' Guild and premiered in competition at Clermont-Ferrand in early 2021.
Adrian currently works as a development executive for Australian producer Tony Ayres.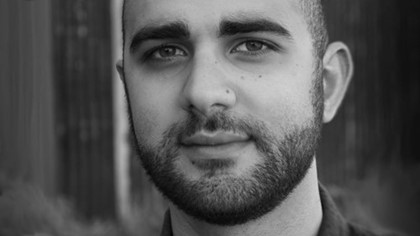 Alberto Di Troia is a Melbourne-based theatre & filmmaker, and a graduate of the Bachelor of Fine Arts (Film & Television) and the Master of Writing For Performance at the VCA. He is the co-director of award-winning independent performance company Stage Mom, whose work includes his plays Love You Bitch (2021, Theatre Works) and Truly Madly Britney (2019, Theatre Works) as well as participatory, devised pieces I Still Haven't Found What I'm Cooking For (2019, Melbourne Fringe) and Love Me (Bar)Tender (2020, Darwin Festival). Stage Mom was Theatre Works' inaugural company-in-residence in 2020 and is currently developing new projects with funding from Creative Victoria and the City of Melbourne.
Alberto has also presented his writing with Melbourne Theatre Company, Adelaide Fringe, Australian Theatre For Young People, ABC Radio National, and Critical Animals. His short films and film editing work have played festivals both nationally and internationally and in 2018/19 he ran the government-funded community filmmaking program Into The Limelight. He has been published by Currency Press and Voiceworks, and is the recipient of the Lionel Gell Foundation Scholarship, The Orloff Family Charitable Trust Scholarship, the Erwin Rado Memorial Prize for Excellence, an Ian Reed Foundation Grant, and was shortlisted for the 2018 Max Afford Playwright's Award. Most recently he was funded by Film Victoria to work as Script Coordinator on the ABC/Tony Ayres Productions series Fires (2021).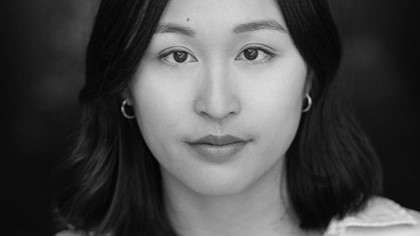 Vivian Nguyen is a Vietnamese-Australian actor and playwright. Some stage credits include THIS. for Rising Festival, WPRRHRN, and The Other Place at Theatre Works. She co-founded Between The Buildings and performed in highly acclaimed shows: Almost, Maine and What Every Girl Should Know. She also co-wrote and performed in the sold out season of Under The Skin for LaMama's Exploration season.
Her debut play Thin Threads was shortlisted for Sydney Theatre Company's Patrick White Playwrights Award, and was supported by Playwriting Australia's Rapid Fire Program and Elbow Room Theatre's Development Program. It will feature in La Boite Theatre's HWY Live program. Vivian is one of the She Writes resident writers at Theatre Works where she's developing her second play If The Penny Drops and is a resident artist in Footscray Community Art Centre's RESIDENCE program with Girl (Working title).
She was selected into ATYP's National Studio Program where she wrote Bugged which is published as part of Intersection: Unleashed with Currency Press. She is one of the selected artists in the recent First Stage Program with Melbourne Theatre Company and Emerging Writers Festival where she wrote Female Disposition. Vivian's screenwriting credits include her short film Shifted which is produced and directed by Bethany Whitmore, Orchid Man (developing) and has collaborated with production houses such as acclaimed Easy Tigers Productions.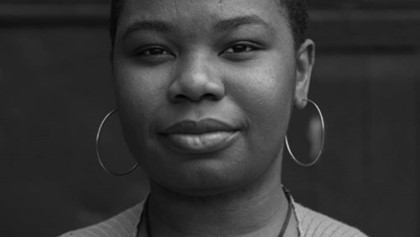 Amarachi Okorom is a Nigerian born Igbo actor, spoken word artist, and emerging playwright based in Melbourne. She grew up in Auckland, New Zealand. In 2020 she completed a residency with Lonely Company. She was part of Melbourne Theatre Company's First Stage program 2021. Her play has been shortlisted for the 2021 Griffin Award. Her recent acting credits include Future Echoes: Edge Ensemble at the Arts Centre Melbourne (October 2019), The Watching with Western Edge Youth Arts (November 2019), Seers (Playlist Live 2019), the audio play WATCHING by Morgan Rose and Vidya Rajan (2020), A Disorganised Zoom Reading of Contagion by The People (2020), The Human Voice (March 2021), Burning Love (Playlist Live 2021) and THIS (RISING Festival 2021).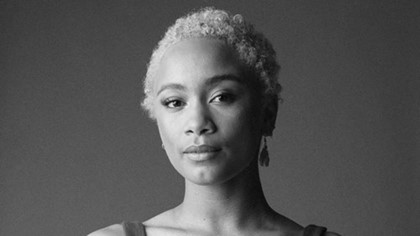 Aurelia St Clair is a German-Cameroonian writer and comedian who now calls Melbourne home. She performed at the Melbourne International Comedy Festival in 2018, 2019, and 2021, the Melbourne and Sydney Fringe Festivals in 2019, and the Brisbane Funny Fest. She was also a writer and Correspondent on Channel 31's The Leak in 2018 and 2019.
In 2020 Aurelia received the Stand Up! Grant, an initiative by the Andrews Labor Government to support up and coming comedians. She was a part of the Comedy Up Late series, recorded in 2021 for Audible.
The Besen Family Artist Program is proudly supported by the Besen Family Foundation and Debbie Dadon AM.