Reflection
On Cloudstreet // Writer's Note
I don't pretend to understand the phenomenon at all, but Cloudstreet seems to have a life of its own, and since it was published in 1991 I've mostly been reduced to the role of quizzical onlooker. Note to self: shrug and smile awkwardly.
By Tim Winton
Posted May 16, 2019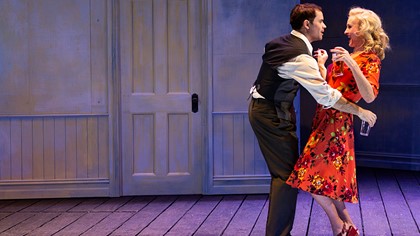 Cloudstreet (2019), Photographer: Pia Johnson
Initially, I was a bit sceptical about the original Black Swan State Theatre Company/Belvoir St Theatre adaptation in 1998. I just couldn't see how it could be done. But when I finally saw the play I was shaken by its emotional power and I came to realise that something special was happening up on stage that I couldn't account for, but just had to dumbly acknowledge. A lot of people seemed to feel the same way.
Cloudstreet is a big, baggy story and finding ways to bring it to life on stage was no simple business 20 years ago, and it can't have gotten any easier since, so I appreciate Malthouse Theatre taking up the challenge with such brio. Mad buggers. Making theatre isn't for the faint-hearted. It takes a lot of art-workers to lift something like this into view and bear it aloft over the journey. Brave souls, all. I salute them.