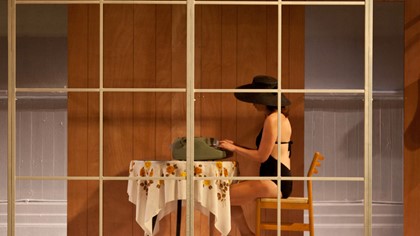 Persona (2013), Photographer: Pia Johnson
'All too often, the classics are not interpreted but executed… [due to the dangerous convention] by which all things classical are accepted as perfect, a sort of cultural gold standard.' — Friedrich Dürrenmatt
Our stage is a place where stories you think you know can be turned on their head and recreated into something for now. We are a place for exciting experiments. The Malthouse stage is not a museum. It is a place where audiences and artists can create and play.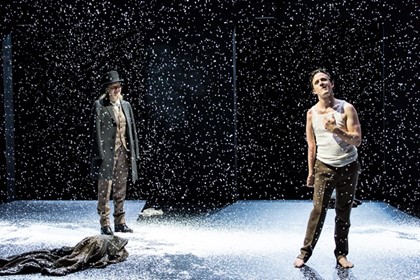 The Real and Imagined History of the Elephant Man (2017), Photographer: Pia Johnson
A familiar story, like the life of Joseph Merrick in the Elephant Man, and John Grant's wild ride through the Yabba in Wake in Fright, become stories to rewrite. Stories to tell with a different lens, that brings them kicking and screaming into the now. There is more to say about the metropolis that Joseph Merrick lived in, and the Australian town that Kenneth Cook imagined—and more that these stories might say about us.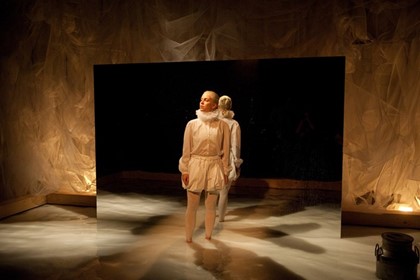 Orlando (2012), Photographer: Sarah Walker
Our stage is also for Melbourne independent theatre companies. The Malthouse always looks to the independent companies for new voices and innovations. We share a passion with these companies: to surprise our audience. 

THE RABBLE and their rethinking of Virginia Woolf's Orlando, Fraught Outfit and their rewriting of Persona, and The Hayloft Project and their production of Thyestes, are all productions where independent companies created by leaping off stories from the past. 

We look at classic stories, see the problems of history contained within them, and rather than erase, we create a stage for them to be told in new ways, with different insights, created by artists now.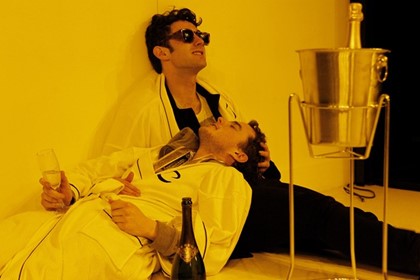 Thyestes (2010), Photographer: Jeff Busby
Our stage is a place for new writing and rewriting, for provocation and celebration.
Our stage is for many different styles, ideas, and approaches. It is the endless possibilities that energise us.
Our stage is for this, and so much more, and we can't wait to welcome you back soon.