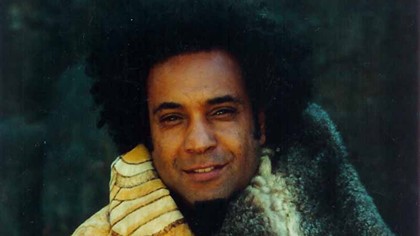 Jason Tamiru—Dja Dja Wurrung, Yung Balug Mob. Photographer: Ngarra Murray
PRODUCER JASON TAMIRU SHARES THE YUNG BALUG PERSPECTIVE OF HANGING ROCK
At first, I refrained from naming the Rock due to the reality of seeing it listed differently in a number of different places. After speaking to family, the rightful name of Hanging Rock is Ngannelong.
Picnic at Ngannelong.
The truth is my people were hit hard during the frontier wars. The Western region is known to us as the Killing Fields. The naming of the Rock is with all those that come in my dreams. Australia is starting to learn that there is a black history in this country that needs to be acknowledged and celebrated.
Long before the 1967 novel, 1975 film and the naming of Hanging Rock, Tribes of the Dja Dja Wurrung, Woi Wurrung and Taungurung would gather at that location for important Men's Ceremony.
This is a place where big business was held: Corrobborees, Initiation Ceremonies, Songline Ceremonies, trade and relationship building and a place where laws were made and passed.
The mystique and spiritual essence of the rock has contributed to the story of our Dreaming which binds my people to our creator spirits and country.
We Sing, Dance and Paint our Country forever.