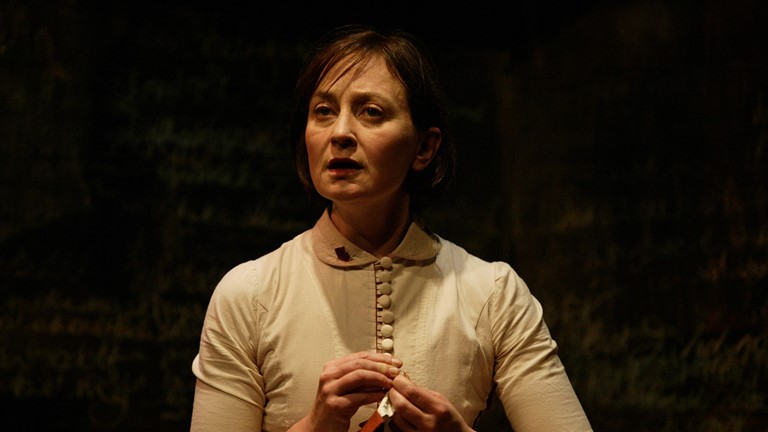 Production still for "Alias Grace". Caroline Lee as Grace Marks. Photographer: Lisa Tomasetti
Alias Grace (2005)
By Laurence Strangio & Caroline Lee
08 June 2005 – 19 June 2005 Beckett Theatre
Adapted from Margaret Atwood's novel
Malthouse Theatre,
New Adaptation Theatre
Adapted from Margaret Atwood's novel. In 1844 sixteen year old Grace Marks was convicted of the brutal murder of her employer and his mistress. Eight years later she is offered the chance to redeem herself, but telling a story is never an innocent act. 
This show was first staged at La Mama in 1999 and has been remounted several times since then.
"LEE'S SUPERB PERFORMANCE, EXQUISITELY ORCHESTRATED BY DIRECTOR LAURENCE STRANGIO AND BRILLIANTLY LIT BY BRONWYN PRINGLE, EVOKES A SERIES OF CHARACTERS INHABITING THE UNPREPOSSESSING BODY OF GRACE MARKS, THE IRISH SERVING GIRL WHO IS AS COMPLEX AND FASCINATING AS ANY WOMAN IN FICTION."
— The Age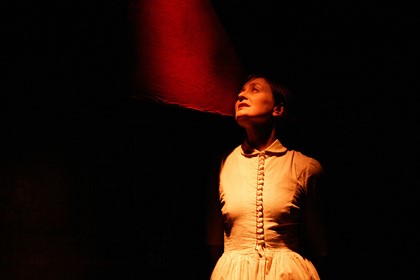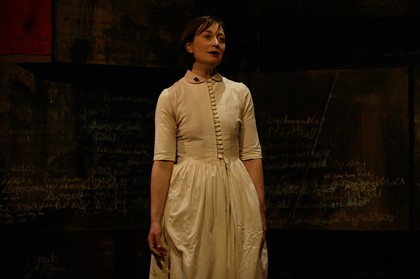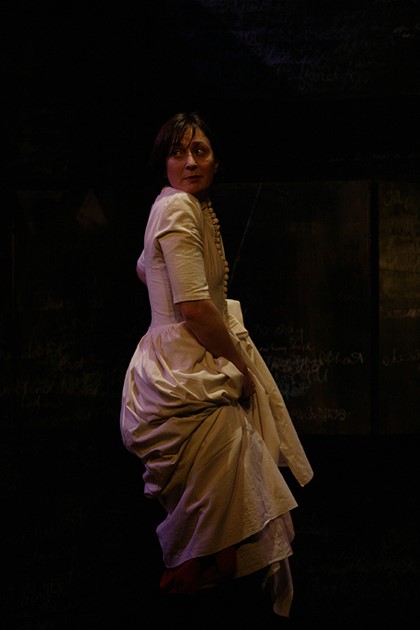 Production still for "Alias Grace". Caroline Lee as Grace Marks. Photographer: Lisa Tomasetti
Production still for "Alias Grace". Caroline Lee as Grace Marks. Photographer: Lisa Tomasetti
Production still for "Alias Grace". Caroline Lee as Grace Marks. Photographer: Lisa Tomasetti