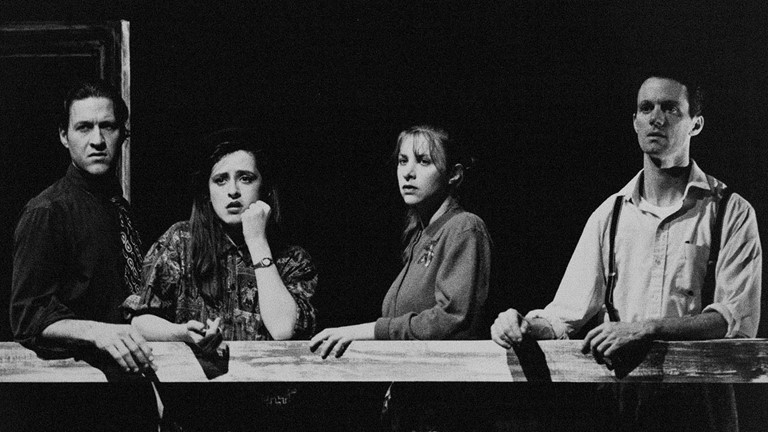 Production still for "Atlanta". L-R: David Roberts as Jack, Pauline Webb as Grace, Caitlin Morris as Jess, Colin Batrouney as Gabe. Photographer: Unknown
Atlanta
02 August 1990 – 26 August 1990 Beckett Theatre
Playbox Theatre Company,
New Writing Theatre World Premiere
Atlanta probes the nuances of friendship and the ways we deal with loss. The central character, 29 year-old Atlanta, is named after the NASA spacecraft orbiting Perth at the moment of her conception. She stands out from her educated, confident friends through her awareness of a deeper, darker side of life. Sensing this awareness, her friends are stirred in different ways, particularly after Atlanta's death. The play weaves together the subconscious world of dreams with that of everyday life.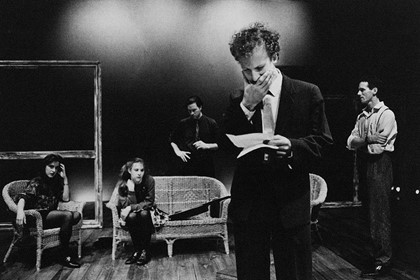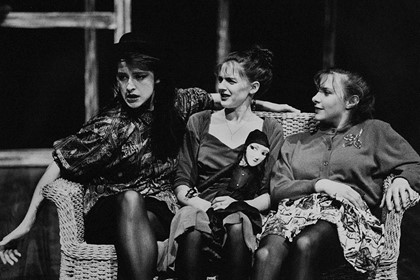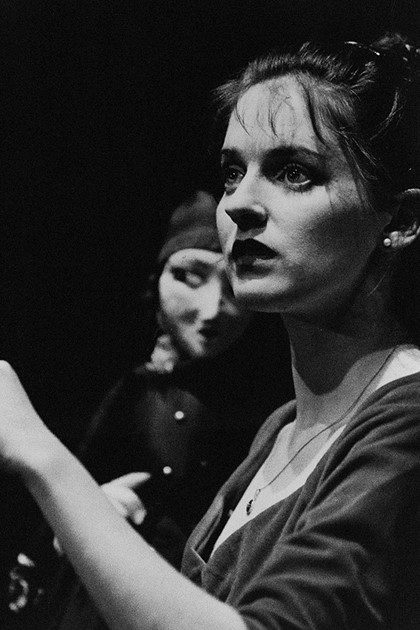 Production still for "Atlanta". L-R: Pauline Webb as Grace, Caitlin Morris as Jess, David Roberts as Jack, Cornelius Delaney as Alex, Colin Batrouney as Gabe. Photographer: Unknown . Photographer: Unknown
Production still for "Atlanta". L-R: Pauline Webb as Grace, Elizabeth Maywald as Atlanta, Caitlin Morris as Jess. Photographer: Unknown
Production still for "Atlanta". Elizabeth Maywald as Atlanta. Photographer: Unknown