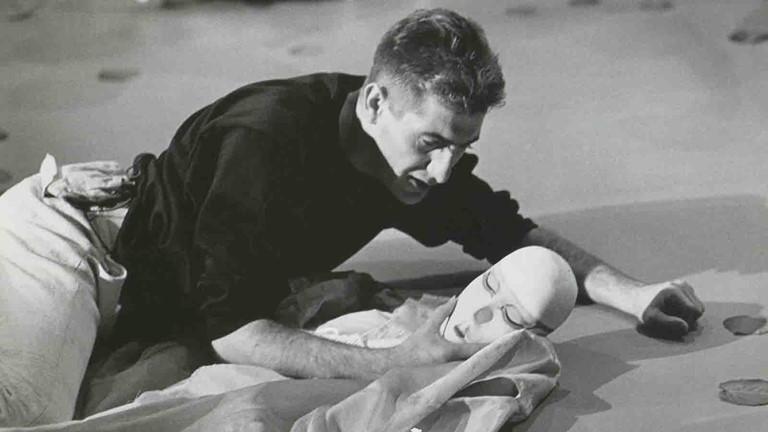 Production still for "Cho Cho San". Danny Nash as Pinkerton. Photographer: Jeff Busby
Cho Cho San (1987)
By Daniel Keene
09 February 1987 – 07 March 1987 Studio Theatre
Playbox Theatre Company, Handspan Theatre, Company B Belvoir, Zoo Productions,
Theatre Musical Opera Co-Production
Original Description:
Cho Cho San is an exotic tale of love from timeless Japan splashed with the colours of Australian inspiration. Although set in an oriental environment Cho Cho San is designed to speak to an Australian audience in the '80s about love, marriage and relationships.
A music drama based on the Madame Butterfly story, in a new, expanded production following the Handspan Theatre premiere in 1984. Victorian regional tour from 9 March thanks to the Victorian Arts Council; then Belvoir Street Theatre from 22 April, presented by the Australian Elizabethan Theatre Trust and Company B. Cho Cho San also toured to Canberra and Hobart in 1987. In 1988, the play toured to China, Northern Territory, Perth and Adelaide.
Images that contain past practices that are harmful have been withheld from this production. For further information, please see the About The Archive page.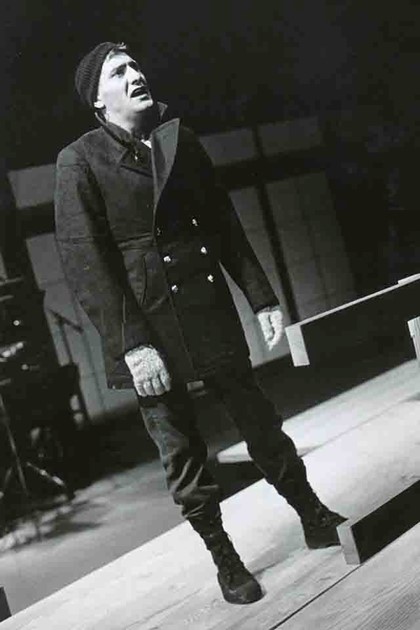 Production still for "Cho Cho San". Danny Nash as Pinkerton. Photographer: Jeff Busby