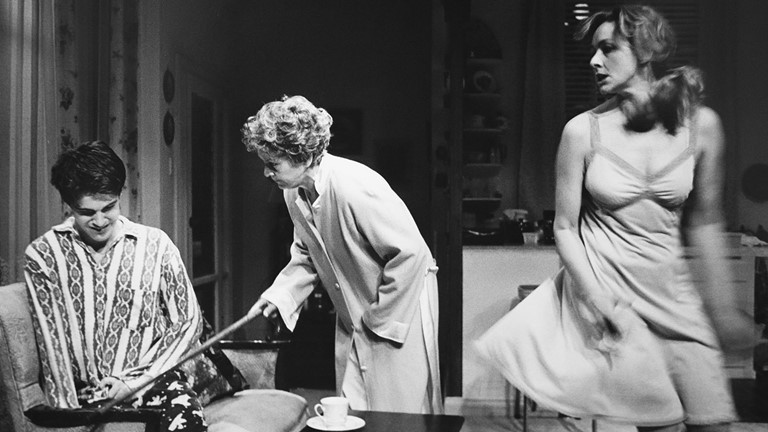 Production still for "God's Last Acre". L-R: Matthew Robinson, Sue Jones, Nell Feeney. Photographer: Jeff Busby
God's Last Acre
07 March 2003 – 29 March 2003 Beckett Theatre
Playbox Theatre Company,
New Writing Theatre World Premiere
This Melbourne writer's play takes us straight into a world that struggles in many ways. A mother, her two daughters and an intellectually disabled son are forced to live with her partner's mother. Set in the outskirts of a city - this is a play about the unseen triumphs of a family hoping to find some private dignity by keeping their secrets to themselves.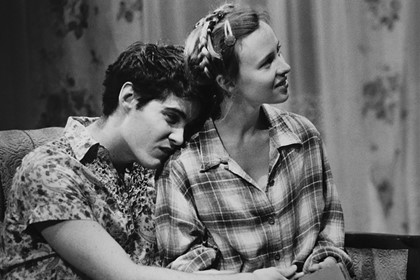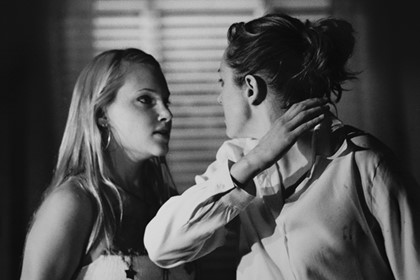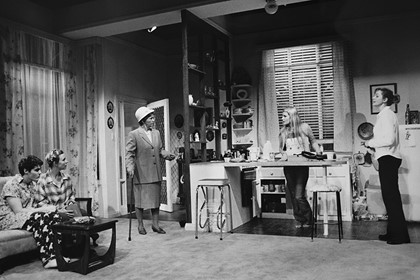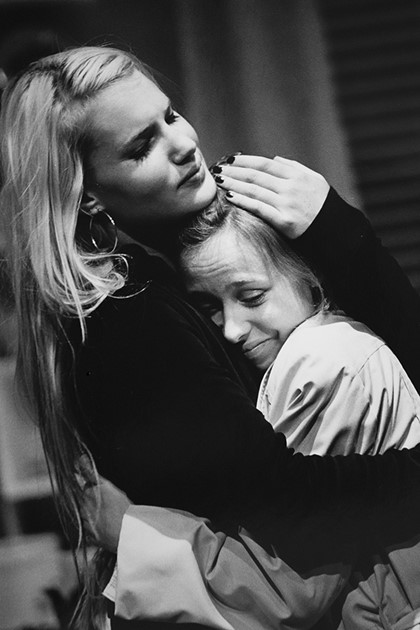 Production still for "God's Last Acre". L-R: Matthew Robinson, Beth Buchanan. Photographer: Jeff Busby
Production still for "God's Last Acre". L-R: Samantha Tolj as Cassie, Nell Feeney as Kery. Photographer: Jeff Busby
Production still for "God's Last Acre". L-R: Matthew Robinson, Beth Buchanan, Sue Jones, Samantha Tolj, Nell Feeney. Photographer: Jeff Busby
Production still for "God's Last Acre". L-R: Samantha Tolj as Cassie, Beth Buchanan as Jojo. Photographer: Jeff Busby