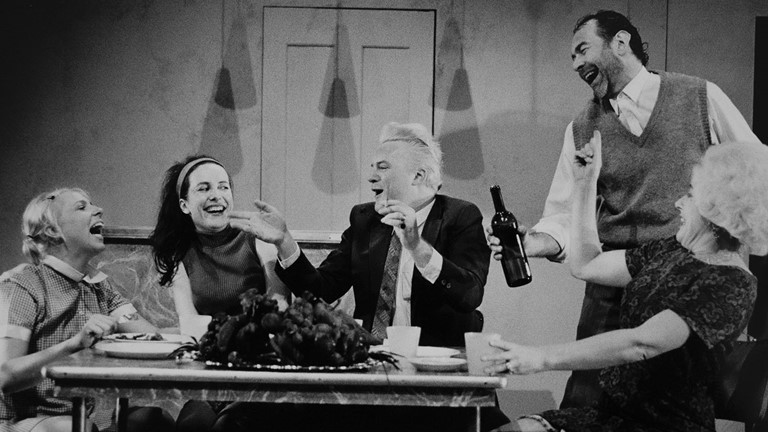 Production still for "Svetlana in Slingbacks". L-R: Miria Kostiuk as Svetlana, Sarah Norris as Sonya, Tom Healey, Brian Lipson as Boris, Margaret Cameron as Ludmilla. Photographer: Rachelle Roberts
Svetlana in Slingbacks (2001)
12 June 2001 – 14 July 2001 Beckett Theatre
Playbox Theatre Company,
Theatre Remount
Boris Fretlov struggles to set up shop in the western suburbs: his wife Ludmilla dreams of romantic fiction and lives an everyday nightmare. Sonya is a defiant teenager determined to enjoy her freedom in her new-found country, while 12 year old Svetlana escapes from the pressures of her family into an imaginative universe of stars and spaceships.
This play was commissioned in 1997 by Vitalstatistix.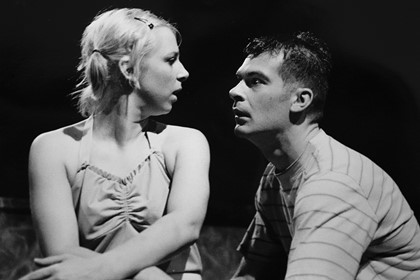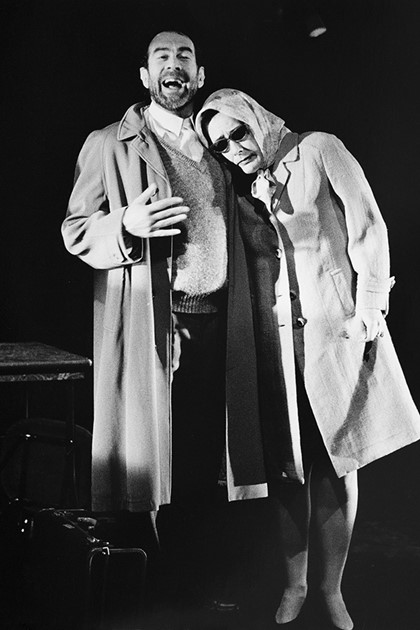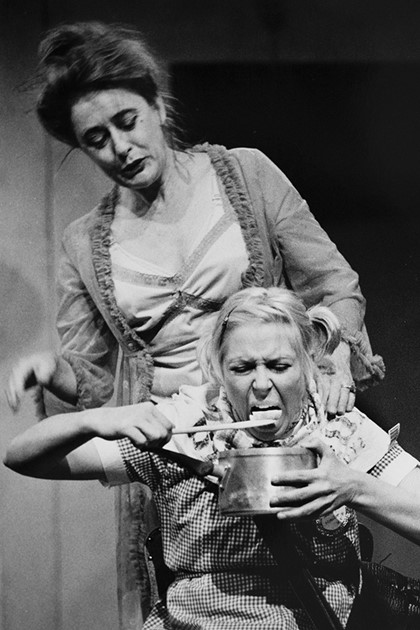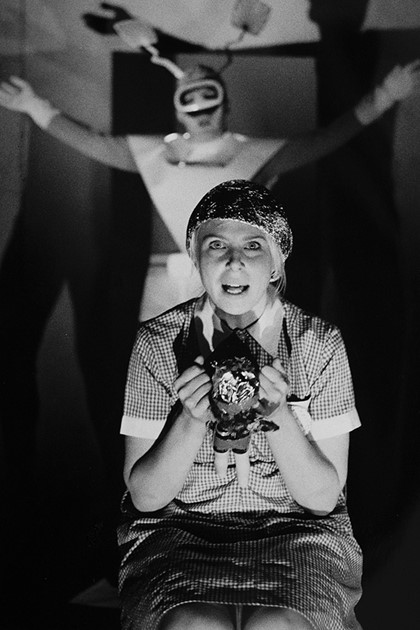 Production still for "Svetlana in Slingbacks". L-R: Miria Kostiuk as Svetlana, James Brennan. Photographer: Rachelle Roberts
Production still for "Svetlana in Slingbacks". L-R: Brian Lipson as Boris, Margaret Cameron as Ludmilla. Photographer: Rachelle Roberts
Production still for "Svetlana in Slingbacks". L-R: Margaret Cameron as Ludmilla, Miria Kostiuk as Svetlana. Photographer: Rachelle Roberts
Production still for "Svetlana in Slingbacks". Miria Kostiuk as Svetlana. Photographer: Rachelle Roberts