Zan Wimberley
Loaded: The Audio Experience
By Dan Giovannoni & Christos Tsiolkas
30 October 2020 Online Event
Adapted from the novel by Christos Tsiolkas
Malthouse Theatre,
New Adaptation Commission Audio Experience World Premiere
Ari is 19, unemployed and aimless. He doesn't want to be gay. He doesn't want to be Greek. He doesn't want to be anything. He finds an escape, of sorts, via sex, drugs and dance clubs. But, he doesn't really fit in with the queens at The Peel any better than with family in his theía's backyard.
Adapted from Christos Tsiolkas' 1995 debut novel, this was the story that established him as a provocative master of the written word. In 1998 it became the underground film hit Head On, and now, in collaboration with playwright Dan Giovannoni, Tsiolkas rewrites Ari's odyssey from a 21st century perspective.
Originally scheduled to close the 2020 Season, the play was reimagined as an audio experience, which audiences could access remotely.
★★★★
"EXPLOSIVE...THE WRITING WORKS BRILLIANTLY"
— The Age
★★★★
"ASTOUNDING...THIS IS AS HOT AS RADIO GETS"
— Time Out
★★★★
"SUPERB...EXHILARATING"
— The Guardian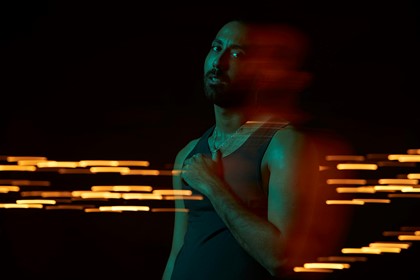 Malthouse Theatre would like to thank Sydney Theatre Company for the use of their recording facilities.