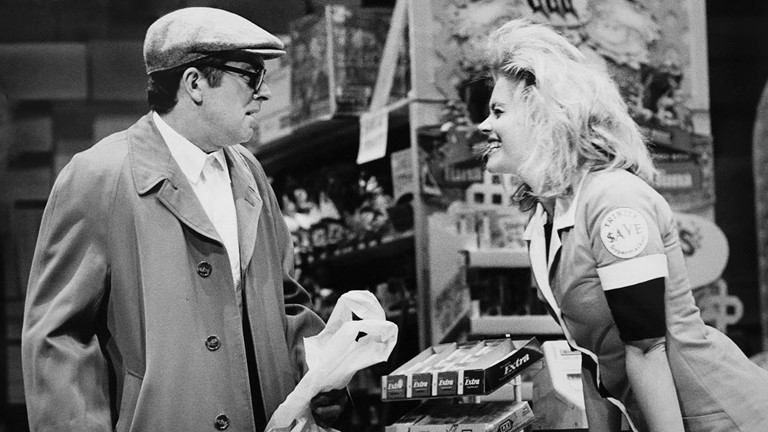 Production still for "Miracles". L-R: Greg Stone, Sophie Lee. Photographer: Jeff Busby
Miracles
29 April 1998 – 16 May 1998 Merlyn Theatre
Playbox Theatre Company,
New Writing Theatre World Premiere
The story follows Immaculata, a shy Italian-born check-out attendant who starts hearing the voice of God from her till and she begins performing miracles. God is female and Italian, something Immaculata's local priest doesn't appreciate. The owner of the supermarket, a shady character with a criminal record, starts to exploit Immaculata's 'miracles'. Soon she is arrested for fraud.
This play is a contemporary saintly rites-of-passage comedy set in the working class suburb of Port Adelaide.
A commentary on materialism, faith and community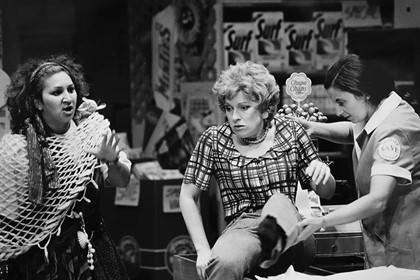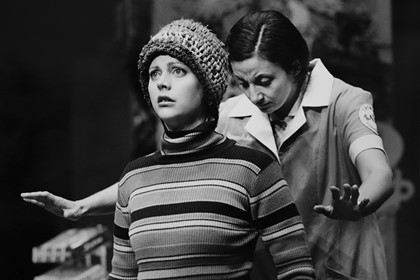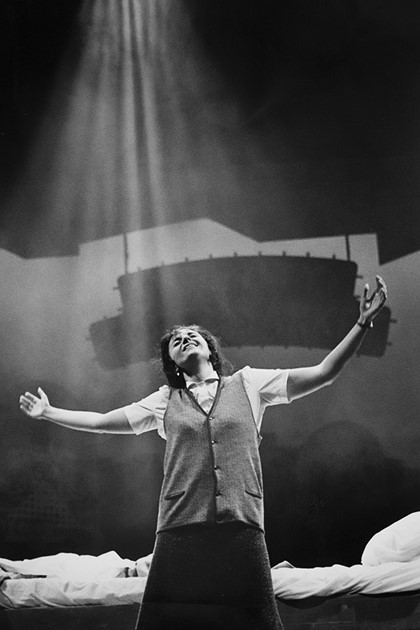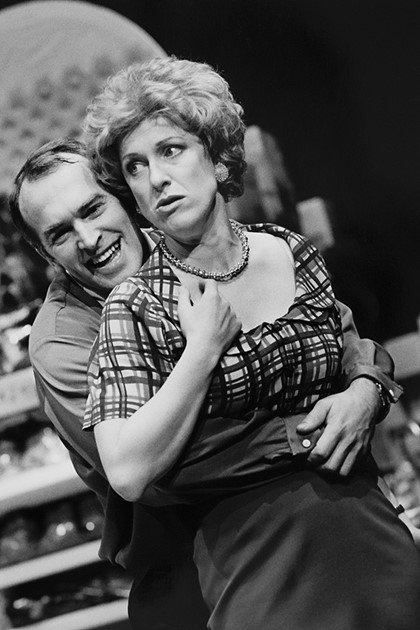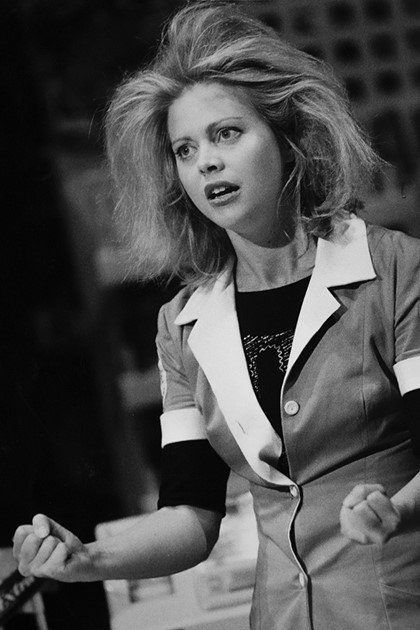 Production still for "Miracles". L-R: Maryanne Sam, Heather Bolton, Laura Lattuada. Photographer: Jeff Busby
Production still for "Miracles". L-R: Sophie Lee, Laura Lattuada. Photographer: Jeff Busby
Production still for "Miracles". Laura Lattuada as Immaculata. Photographer: Jeff Busby
Production still for "Miracles". L-R: Greg Stone, Heather Bolton. Photographer: Jeff Busby
Production still for "Miracles". Sophie Lee. Photographer: Jeff Busby