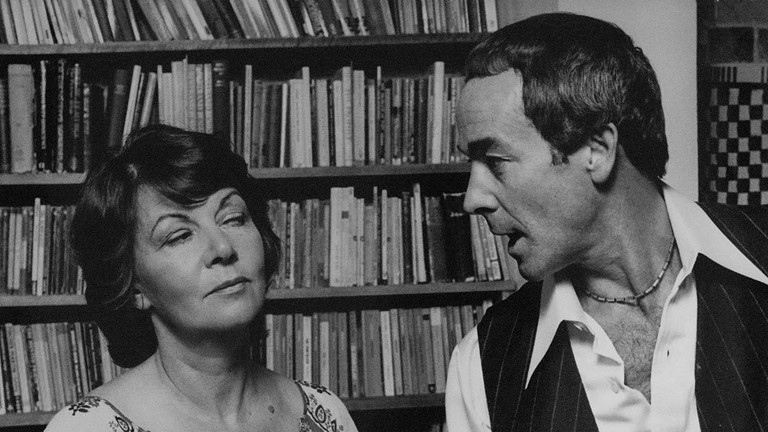 Production still for "Perfect Strangers". L-R: Beverly Phillips, Neil Fitzpatrick. Photographer: Unknown
Perfect Strangers
By Ron Blair
22 March 1978 – 29 April 1978 Playbox Theatre
Hoopla Theatre Foundation, Nimrod Theatre Company,
Theatre - Spoken Word
Originally performed at Sydney's Nimrod Theatre, this short play examines the disintegration of a relationship after one partner decides to end it. Mike (Neil Fitzpatrick) tries to move on, but Ruth (Beverley Phillips) feels betrayed and is looking for answers.
Playwright Ron Blair quotes 19th-century French writer Stendahl at the head of his play: "But love is like a fever which comes to two people at the same time: the first one to be cured is diabolically bored by the other".
Presented with "The Christian Brothers", another short play by Blair.