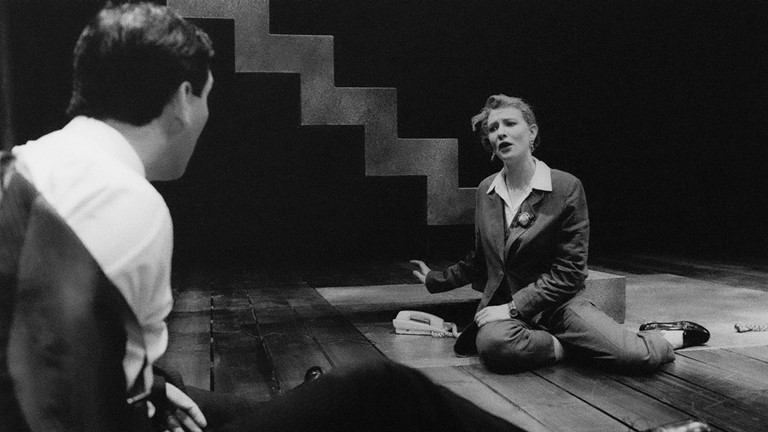 Production still for "Sweet Phoebe". L-R: Colin Moody as Frazer, Cate Blanchett as Helen. Photographer: Unknown
Sweet Phoebe
By Michael Gow
22 February 1995 – 18 March 1995 Merlyn Theatre
Playbox Theatre Company, Sydney Theatre Company,
Theatre
Helen and Frazer offer to look after Phoebe, a troublesome dog, for their best friends who go away on holiday. Only one thing proves more difficult than adjusting their highly-ordered lives - finding her when she runs away. Nothing could have prepared them for the coming week.
Sweet Phoebe is a dark comedy in which sensible priorities are forgotten, and a well-adjusted suburban lifestyle spirals out of control.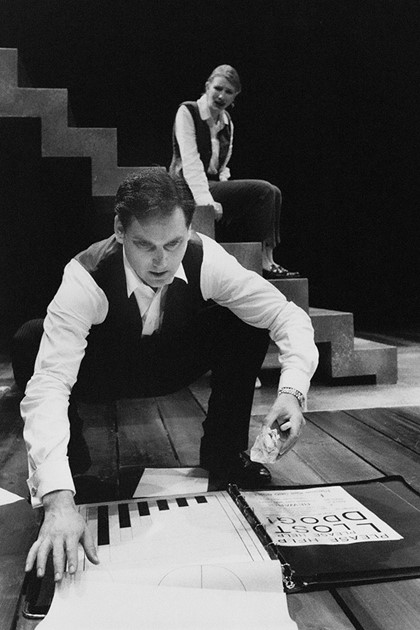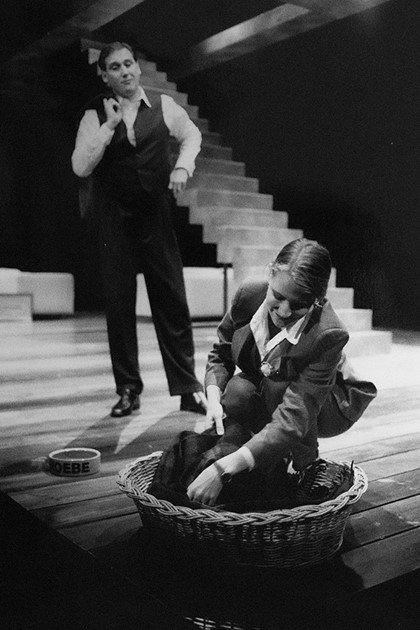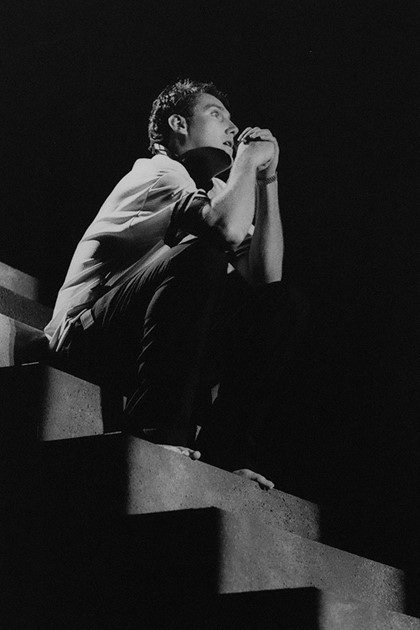 Production still for "Sweet Phoebe". L-R: Colin Moody as Frazer, Cate Blanchett as Helen. Photographer: Unknown
Production still for "Sweet Phoebe". L-R: Colin Moody as Frazer, Cate Blanchett as Helen. Photographer: Unknown
Production still for "Sweet Phoebe". Colin Moody. Photographer: Unknown