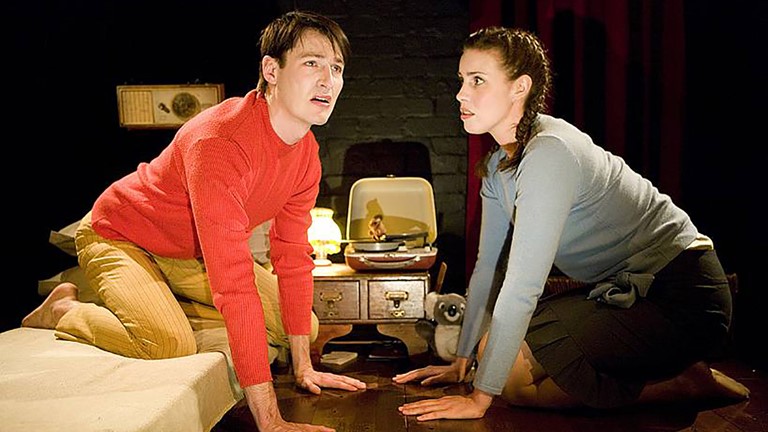 Production still from the Sydney production of "The Eisteddfod". L-R: Luke Mullins, Katherine Tonkin. Photographer: Brett Boardman
The Eisteddfod
By Lally Katz
18 July 2007 – 29 July 2007 Tower Theatre
Malthouse Theatre, Stuck Pigs Squealing,
Theatre Collaboration
A black comedy based on the lives of two siblings who have been orphaned by an accident and the fantasy world in which they now immerse themselves.
Gerture and Abalone, orphaned by a freak pruning accident, have retreated into a world of their own fashioning where reality is what they make it. Abalone's dream is to win the local Eisteddfod with their production of Macbeth - first prize, a one way ticket to Moscow. Gerture pines for her lost love Ian. But try as they might, their lives are inescapably entwined.
The Eisteddfod received the Green Room Award for Best Independent Production plus five other nominations following its premiere. It has since had acclaimed seasons at PS122 and Ontological-Hysteric Theatre in New York. 
"IT'S STUNNING IN ALMOST EVERY ASPECT. MAGICAL. MEMORABLE. AND MIGHTY REAL."
— Herald Sun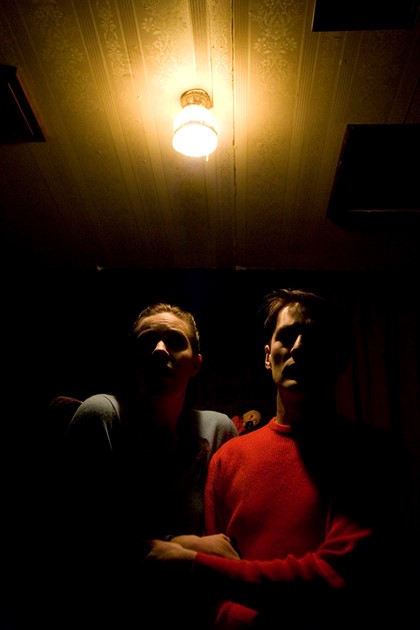 Production still from the Sydney production of "The Eisteddfod". L-R: Katherine Tonkin, Luke Mullins. Photographer: Brett Boardman
Originally produced by the Storerooms's Instorage, 2004.. The production is produced by Arts Projects Australia.