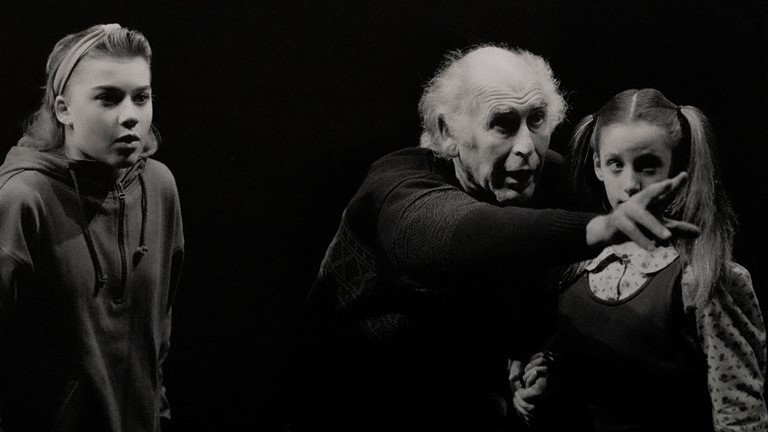 Production still for "The Garden of Granddaughters". L-R: Lauren Brooks as Alison, Ron Haddrick as Max, Jemma Doliniec as Cathy. Photographer: Jeff Busby
The Garden of Granddaughters (Melbourne)
16 April 1993 – 08 May 1993 Merlyn Theatre
Playbox Theatre Company, Sydney Theatre Company,
New Writing Theatre World Premiere Tour Co-Production
Max, a world renowned Australian conductor, returns unexpectedly to Melbourne with his wife, Moriley, for a family reunion. Their three daughters, Michelle, Fay and Lisa, are in various stages of decline, success and reproduction. Their granddaughters are full of hope, promise and childhood dreams.
This production toured to Ballarat, Geelong Clayton and Frankston in May.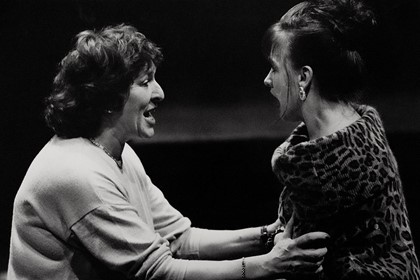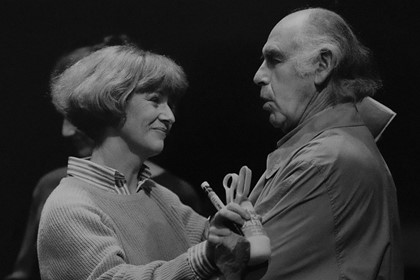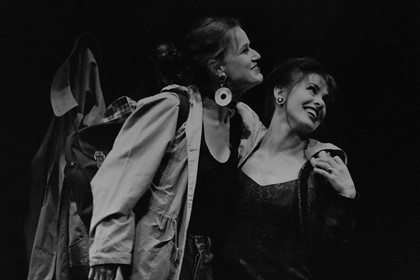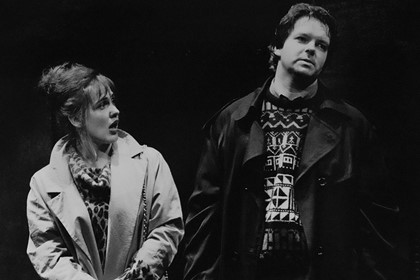 Production still for "The Garden of Granddaughters". L-R: Daphne Grey as Moriley, Dina Panozzo as Fay. Photographer: Jeff Busby
Production still for "The Garden of Granddaughters". L-R: Jillian Murray as Michelle, Ron Haddrick as Max. Photographer: Jeff Busby
Production still for "The Garden of Granddaughters". L-R: Elise McCredie as Paula, Dina Panozzo as Fay. Photographer: Jeff Busby
Production still for "The Garden of Granddaughters". L-R: Dina Panozzo as Fay, Kevin Harington as Morty. Photographer: Jeff Busby