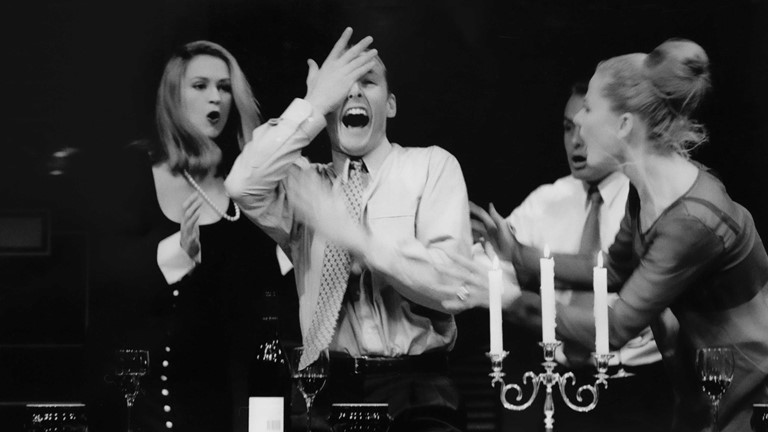 Production still for "The John Wayne Principle". L-R: Helen Thomson, Paul Bishop, Christopher Stollery, Kelly Butler. Photographer: Tracey Schramm
The John Wayne Principle
12 September 1997 – 04 October 1997 Merlyn Theatre
Playbox Theatre Company, Sydney Theatre Company,
New Writing Theatre World Premiere
THE JOHN WAYNE PRINCIPLE is a darkly comic look at the world of big business and the drive behind its leadership.
Robbie Slater must run his father's business empire for one year. If he survives, he will inherit a fortune. Robbie is confident he can succeed, his wife is doubtful, his sister hopes he won't even try, the company shareholders are certain he will fail and the company management is determined he will fail. Will Robbie succumb to the ruthless corporate mentality that he so hated in his father, or will he succeed with his idealism intact?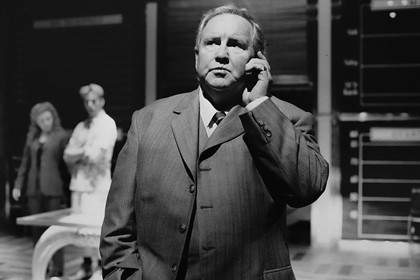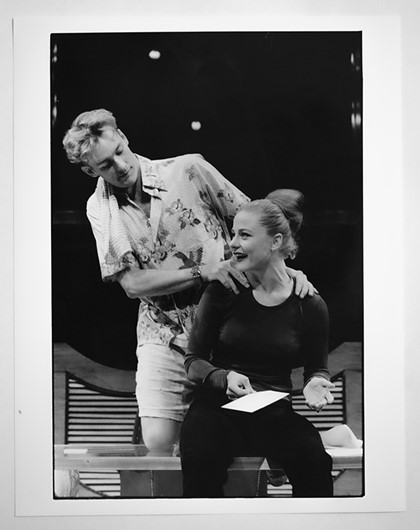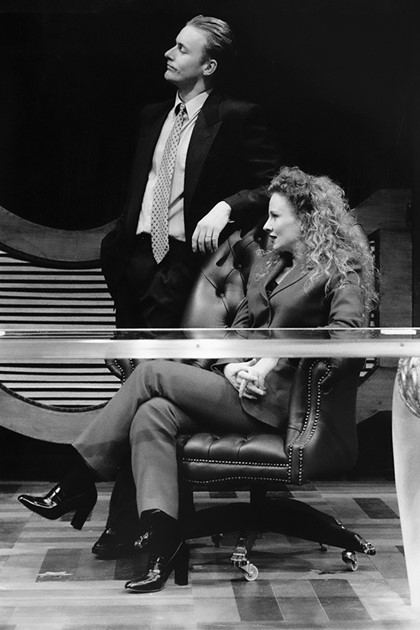 Production still for "The John Wayne Principle". L-R: Alison Whyte as Serena Slater, Paul Bishop as Robbie Slater, Peter Whitford as John Hoiquist. Photographer: Tracey Schramm
Production still for "The John Wayne Principle". L-R: Paul Bishop as Robbie Slater, Kelly Butler as Jenny Slater. Photographer: Tracey Schramm
Production still for "The John Wayne Principle". L-R: Paul Bishop as Robbie Slater, Alison Whyte as Serena Slater. Photographer: Tracey Schramm