Spotlight
On Loaded // Director's Note
'Take your device, put on your headphones, and go for a long walk through the streets of Melbourne with Ari.'
Posted Oct 30, 2020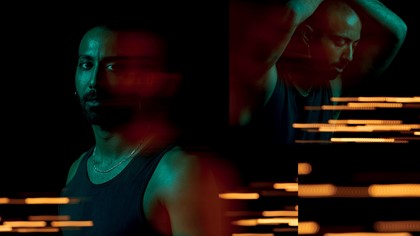 Loaded is a story close to my heart, it runs through my blood and feels like an urgent love song to Melbourne's dark and anarchic soul.
2020 has been a difficult year for everyone and the prospect of not being able to share this piece with you live, together, in the shared space of a theatre pained me deeply.
SO, I got creative.
I thought long and hard about the ways in which we could bring Ari's epic odyssey through Melbourne to you, in your homes, and remembered, this is a show about music, sex, and euphoria. How could I translate this to you in the most direct and rousing way? This is a show about a young queer migrant who escapes social oppression through his headphones, through a deep connection to the beat, to the rhythm of his own perspectives of the world.
And here it is. Ari's story—told directly to you—through your headphones. This audio experience is a way for you to connect with his story in the most intimate of ways. His voice, relationship to Melbourne and being Greek in a time of intersectional fear will be directly tapped into your system.
Take your device, put on your headphones, and go for a long walk through the streets of Melbourne with Ari.
Sit back, close your eyes, pump your amplifier, and let the story wash over you.
Enjoy,
Stephen x