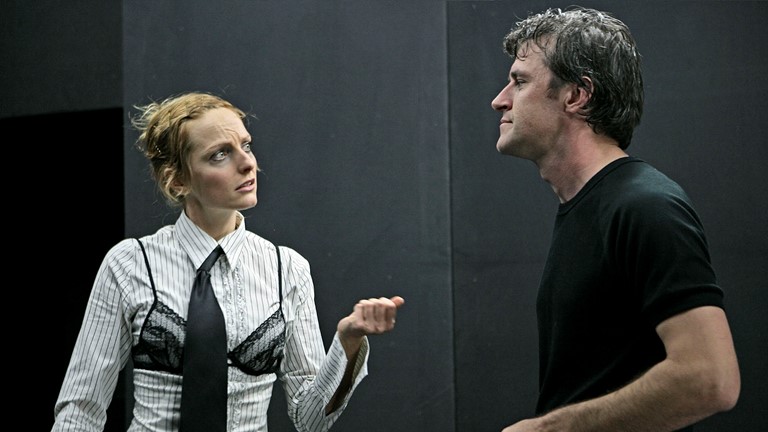 Production still for "A View of Concrete". L-R: Alex Schepisi, Peter Houghton. Photographer: Jeff Busby
A View of Concrete
By Gareth Ellis
28 April 2006 – 21 May 2006 Tower Theatre
Malthouse Theatre,
New Writing Theatre World Premiere
The play delves into life on the dark side and finds a pop-up panorama of technicoloured paranoia. Gareth Ellis conjures up what he calls "an alternative present" - where cats and dogs are dying mysteriously, the phone never stops ringing, and drugs are on the menu the breakfast, lunch and tea.
"A PSYCHOTIC REALITY, FEVERISHLY PRESENTED."
— The Age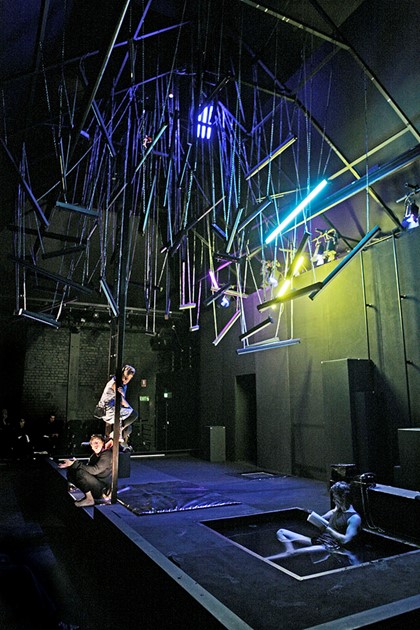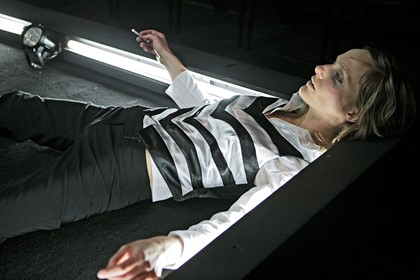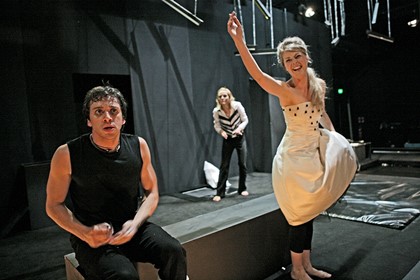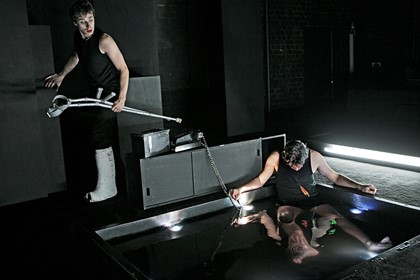 Production still for "A View of Concrete". L-R: Richard Pyros, Lauren Urquhart, Peter Houghton. Photographer: Jeff Busby
Production still for "A View of Concrete". Alex Schepisi. Photographer: Jeff Busby
Production still for "A View of Concrete". L-R: Richard Pyros, Alex Schepisi, Lauren Urqhuart. Photographer: Jeff Busby
Production still for "A View of Concrete". L-R: Richard Pyros, Peter Houghton. Photographer: Jeff Busby