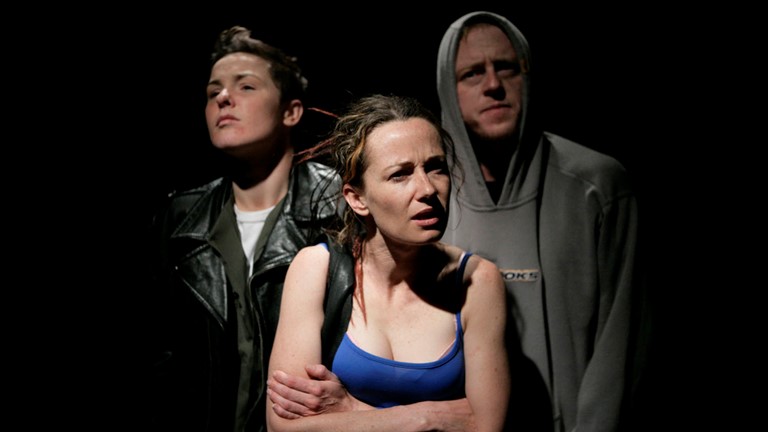 Production still for "Love". L-R: Lisa Sontag, Peta Brady, Simon Maiden. Photographer: Jeff Busby
Love
16 November 2005 – 04 December 2005 Tower Theatre
Malthouse Theatre, HotHouse Theatre,
New Writing Theatre Collaboration
A brutal portrayal of two young women struggling to survive and understand love in a vicious world of poverty and drugs. When a young man enters the arena the girls' lives are thrown into turmoil with devastating results. It's a world where everything comes at a cost. Especially love.
Set in a world of dimly lit backstreets and dingy squats, Patricia Cornelius' award-winning Love is a searing meditation on the nature of that most powerful human emotion and the forces it unleashes. Here, love defines a world where bodies tenderly touch in the darkness and a kiss can ignite a heart-and yet what most of us want more than anything is also the thing that is capable of destroying us.

Tanya and Annie are soulmates— joined for life. Or that's what Tanya believes until Lorenzo comes along. Who loves whom, and who loves best?

Malthouse Theatre, in conjunction with HotHouse Theatre brings to the stage the best of contemporary Australian writing in a work in which poetry and poison travel together in your veins.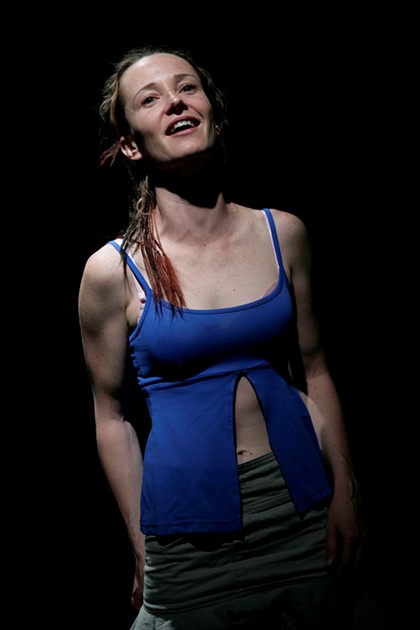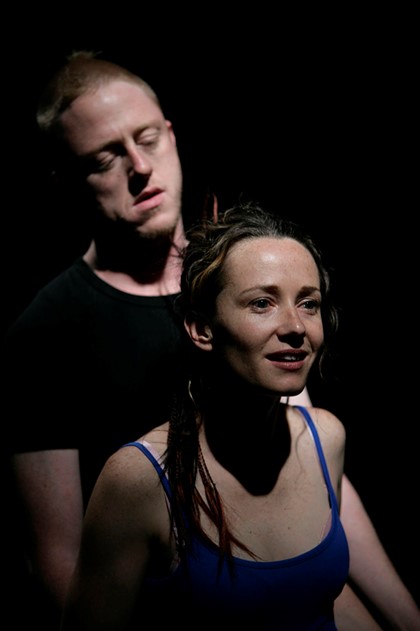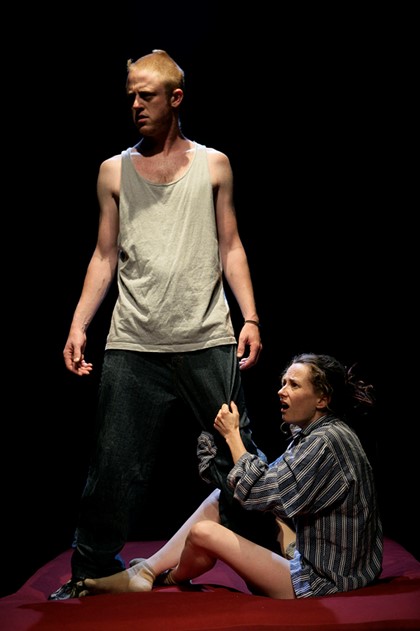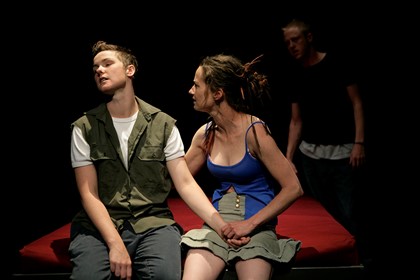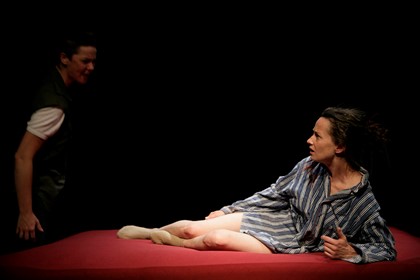 Production still for "Love". Peta Brady. Photographer: Jeff Busby
Production still for "Love". L-R: Simon Maiden, Peter Brady. Photographer: Jeff Busby
Production still for "Love". L-R: Simon Maiden, Peter Brady. Photographer: Jeff Busby
Production still for "Love". L-R: Lisa Sontag, Peter Brady. Photographer: Jeff Busby
Production still for "Love". L-R: Lisa Sontag, Peter Brady. Photographer: Jeff Busby