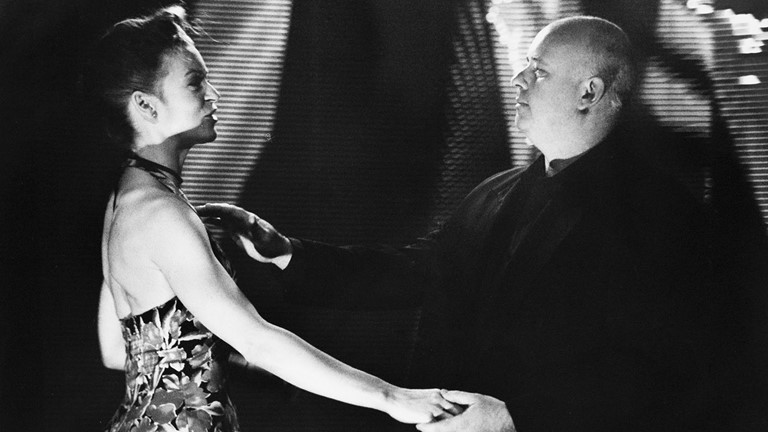 Production still for "Speaking in Tongues". L-R: Margaret Mills, Merfyn Owen. Photographer: Jim Hooper
Speaking in Tongues
21 July 1998 – 15 August 1998 Beckett Theatre
Playbox Theatre Company, Griffin Theatre Company,
Theatre Co-Production
Two couples set out to betray their partners...

A lover returns from the past and a husband doesn't answer the phone... A woman disappears and a neighbour is the prime suspect... Contracts are broken between intimates and powerful bonds are formed between strangers.
A play that maps the territory at the edges of relationships, articulates things often unspoken and intrigues and teases its audience.
"A PLAY OF SHIMMERING, IRIDESCENT BEAUTY, REVEALING THE MARVELLOUS IN THE EVERYDAY."
– Financial Times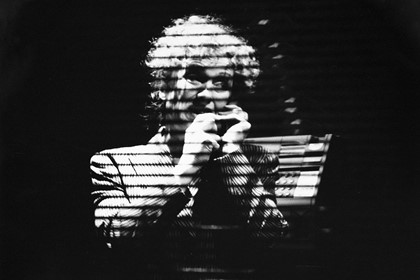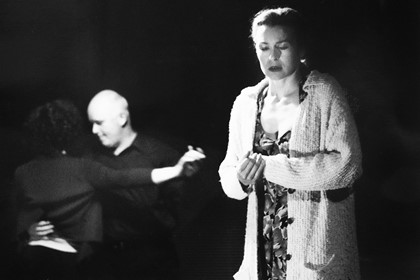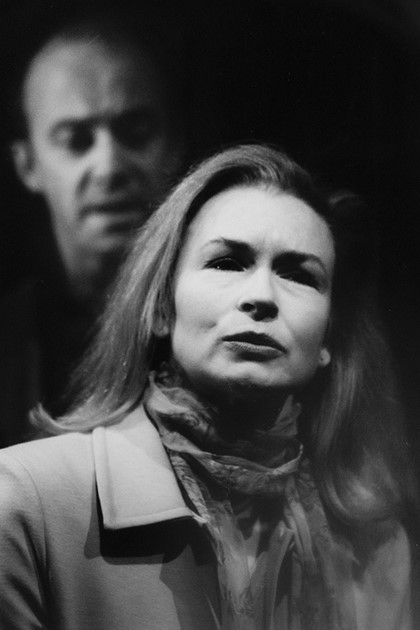 Production still for "Speaking in Tongues". Heather Bolton. Photographer: Jim Hooper
Production still for "Speaking in Tongues". Heather Bolton, Merfyn Owen, Margaret Mills. Photographer: Jim Hooper
Production still for "Speaking in Tongues". L-R: Robert Meldrum, Margaret Mills. Photographer: Jim Hooper