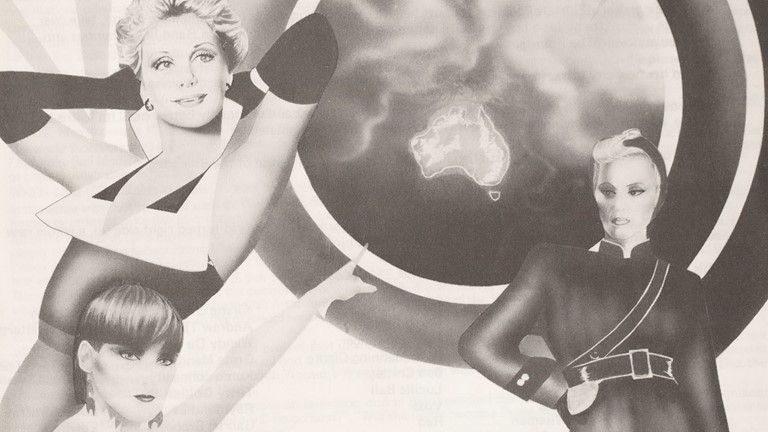 From the programme for "When Lips Collide".
When Lips Collide
14 November 1981 – 20 December 1981 Playbox Theatre
Playbox Theatre Company, St Martins Youth Arts Centre,
Music Theatre Musical Youth Theatre
Sub-titled "A Portrait in Black", the play is presented as a large-scale musical, and examines the myth surrounding legendary Australian figures such as Ita Buttrose, Sir Robert Menzies, etc.
From the programme:
"It is 1988. the world is in the throes of World War Three. Little Ita and her famous Daddy are waiting on the steps of the Opera House for the arrival of the Queen of England who is opening the bi-centenary celebrations. At the very moment that the Queen steps off the Royal Yacht, Sydney (and the entire world) is destroyed by The Holocaust. A rain of neutron bombs destroys all civilisation. Little Ita survives and gathers other survivors around her."