Two months into 2023 and Malthouse has already been struck alight with activity. seven methods of killing kylie jenner slid into our building with humour, gripping commentary and vibes and Nosferatu is sinking it's teeth into the Merlyn stage.

But this month the Engine Room has also been celebrating something else: the beginning of our 2023 Besen Family Artist Program!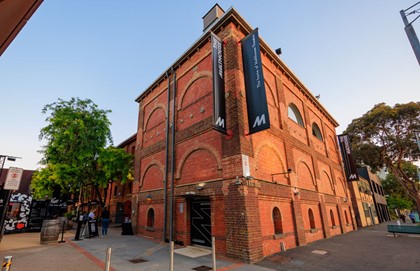 Credit: What's On Melbourne
Now in its 18th year, the Besen Family Artist Program is our longest running artist development program at Malthouse Theatre. Throughout the year, participants receive one on one mentorship from experienced artists in their discipline, through attachments on Malthouse Theatre productions. The program also offers a bespoke workshop series for the participants which dive into building a thriving and sustainable career in the arts – topics include leadership training, pitching, programming, producing and new work development.

Investment in the development of our local storytellers is paramount in ensuring a transformative and innovative sector so thank you to the generous support of the Besen Family Foundation and Debbie Dadon AM without whom this program would not be possible.
This year we received the largest amount of applications we have ever had over six artistic disciplines. To every single artist who took the time to share with us their practice and artistic goals through our open call: thank you.
In 2023 we were able to offer five placements to an exceptional group of emerging artists. Some participantswill be fostering their artistry over our season of works including Nosferatu, Loaded and Hour of the Wolf. Others will be working alongside our Artistic and Programming Team to deep dive into the art of producing and new work development.
I am proud to announce the artists who will be joining the Malthouse team for 2023 as part of the Besen Family Artist Program.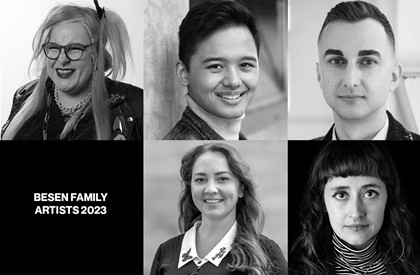 L-R: Holly-Jane Cohle (top-left), Kevin Hojerslev (top-center), Kitan Petkovski (top-right), Emily Wells (bottom-center), Giovanna Yate Gonzalez (bottom-right)
They are:
We look forward to working closely with each of these artists throughout 2023.
Get to know the artists below.
SET & COSTUME DESIGN
Holly-Jane is a freelance designer and maker. A Graduate of Design Centre Enmore studying Advanced Diploma in Live Production and Events as well as Diploma of Applied Fashion Design and Costume Design at Ultimo TAFE. With a strong multidisciplinary approach and a love of the weird and fringe influences on art Holly-Jane has a unique voice and an enthusiasm to create varied and distinct design work. 
As a queer person in a wheelchair Holly-Jane is committed to making space for people with physical disabilities in the arts and entertainment worlds and telling the stories of people that might not have been heard or in ways that might not have been explored yet.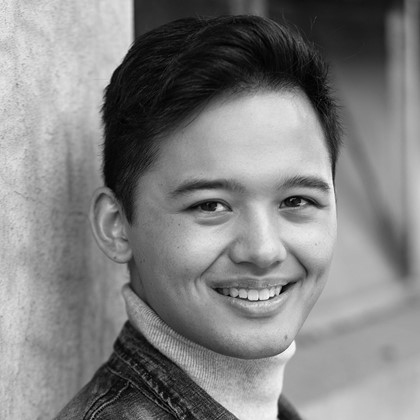 DRAMATURGY
Kevin Hojerslev is a multidisciplinary dramaturg and performance maker with an interest in the development of new work and new theatre making styles. He graduated from the Victorian College of the Arts with a degree in theatre during which he co-devised and performed in Rats on Cocaine Prefer Jazz. He was also a part of the developments of On Sledge and Horseback to Outcast Siberian Lepers (directed by Susie Dee) and Leopard Print Loincloth (directed by Dominic Weintraub). 
Since graduating, Kevin has been the graduate dramaturg at Red Stitch Actors' Theatre where he was the production dramaturg on Caught (directed by Jean Tong) and the assistant director on Fast Food (directed by Bridget Balodis) as well as working on developments as part of their new writing program, INK.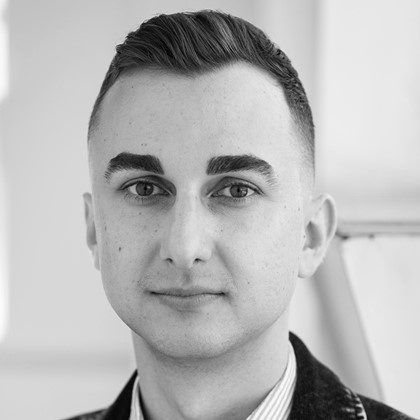 DIRECTING
Kitan Petkovski is a theatre director of Macedonian descent based in Naarm. His practice focuses on developing new writing and directing work that experiments with cross-form and queer dramaturgies. 
In 2022, Kitan's production of The Gospel According to Jesus, Queen of Heaven by Jo Clifford won two Green Room Awards (Best Independent Production and Best Composition), and Kitan also was nominated for Best Direction. 
Recent directing credits include Nora: A Doll's House by Stef Smith (Herald Theatre, Auckland), No Ball Games Allowed by Kristen Smyth and Alternative Futures (Theatre Works) and The Hall by Ro Bright and Pat Irwin (Festival of Colour, Wanaka). 
Kitan is the creative director of Bullet Heart Club with collaborator Ro Bright. Their debut gig-theatre show Daffodils won a Scotsman Fringe First Award at the Traverse Theatre, Edinburgh and has been adapted into a feature film. 
Kitan holds an MFA in directing from the VCA.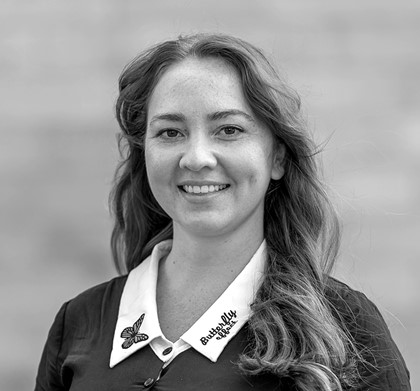 PRODUCING
Emily Wells is a proud Kamilaroi producer and playwright currently working with YIRRAMBOI Festival. As a playwright, Emily's debut play Face to Face premiered at Metro Arts (Brisbane) as part of Playlab Theatre's 2022 Season. Emily was selected for Playlab Theatre's year-long script development programs Alpha Processing and the inaugural Sparks program, delivered in partnership with QPAC and Moogahlin Performing Arts. 
As a producer, Emily has produced small to large scale performances, gatherings and creative developments with emerging to established First Nations creatives across Australia. Since being awarded the Emerging Female Arts Leader at the Matilda Awards 2020, Emily has worked closely with leading independents and companies such as ILBIJERRI Theatre Company, Karul Projects, Digi Youth Arts, Queensland Theatre, La Boite Theatre Company, and Walt Disney World. 
Emily's debut play Face to Face is available for purchase on Playlab Theatre's website.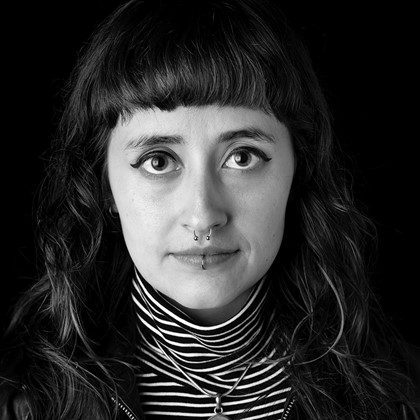 LIGHTING DESIGN
Giovanna Yate Gonzalez is a Colombian professional dancer who has expanded her skill set in Australia through the production bachelor at VCA in Lighting Design. Following her passion for lighting and colour, she has participated in various performances in Australia 2022. Working with light and dance performances, she looks to empower the space and support the movement on the stage. 
Giovanna has designed for Siren Dance by Lilian Steiner (DanceHouse), Snow White directed by Damian Smith (National Theatre), Rhythmics Fictions by Siobhan McKenna (Darebin Art Speakeasy), and Pictures and Ghosts solo by Belle Frahn-Starkie (DanceHouse). 
Furthermore, she has worked on theatre productions realising different designs in connection with directors and cast. Some of her work includes Nora: A Doll's House (Union House Theatre), Fast Food (Red Stitch Actors' Theatre), and Time is Ticking (Western Edge). 
As an artist searching always to change and experiment. Recent works include a collaborative lighting installation Talk to Me with musician Monica Lim (Bundoora Homestead Art Centre) and improvising lights for the improvisation concert by Joseph Franklin (Ian Potter Southbank Centre). 
To find out more about this and other artist development programs, jump to our Artist Development page, and sign up to our eNews for updates.
The Besen Family Artist Program is proudly supported by the Besen Family Foundation and Debbie Dadon AM.