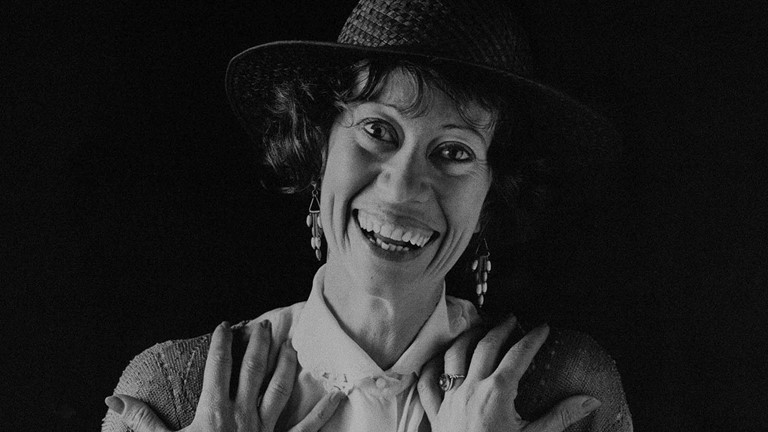 Publicity still for "Happy Days". Jan Friedl as Winnie. Photographer: Jeff Busby
Happy Days (1986)
09 May 1986 – 21 June 1986 St Martins Theatre
Playbox Theatre Company,
Classic Theatre
Happy Days was written in the 60s and is effectively a monologue by the determinedly optimistic Winnie addressed to her largely silent and invisible husband Willie. Winnie is buried in earth up to her waist in the first act and to her neck in the second.
The press release explained that
"[t]his production has endeavoured to discover and interpret the play for the 1980s and has not concerned itself with definitive theories on 'how Beckett should be done'. Happy Days allows for the exploration of the special relationships between a director and a designer working with actors on a one-to-one basis almost as if the play was a mono-drama.
"Happy Days finds the balance between the physical and the verbal and we see a living sculpture created."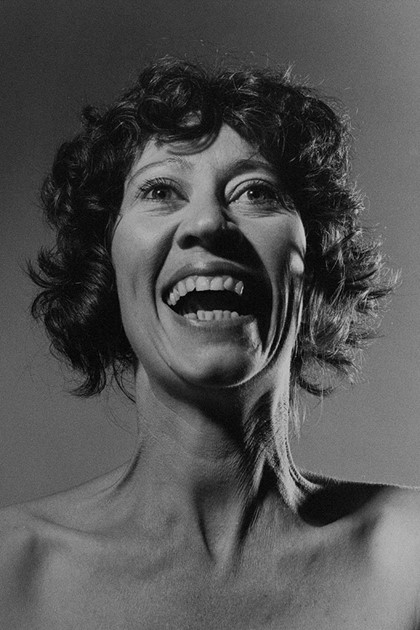 Publicity still for "Happy Days". Jan Friedl as Winnie. Photographer: Jeff Busby