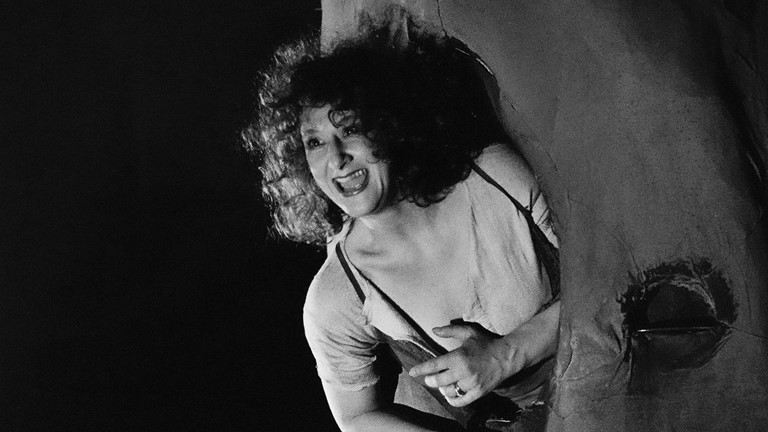 Production still for "Ginger: A Musical Diversion". Evelyn Krape as Ginger. Photographer: Jeff Busby
Ginger: A Musical Diversion
Ginger celebrates larrikinism through Australian history from the First Fleet to the 'recession we had to have'.
Meg and Mick are the Ginger Pops who take us on a journey to discover what it is about our past that has produced the land of sickies and smokos, ratbags and underdogs. On the Ballarat goldfields, Lola Montez strikes the first blow against wowserism with her spider dance and horse whip. We see our march to Federation, the White Australia Policy becomes law, relish a vaudeville routine by George Wallace - the natural lair - and remember culinary delights like well-cooked vegies and trifle.
Ginger invokes icons like the Yarra (which still floats upside-down) in a comic and musical evocation of the Australian Way of Life.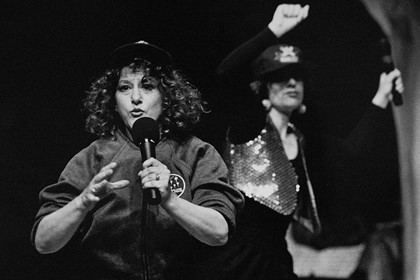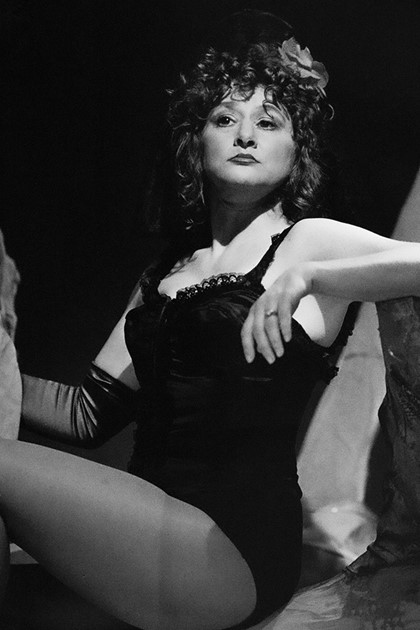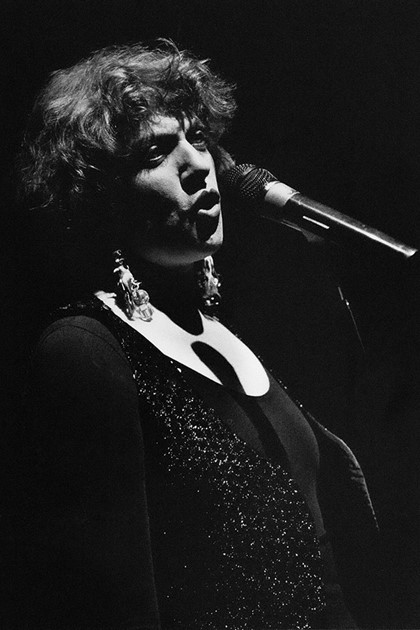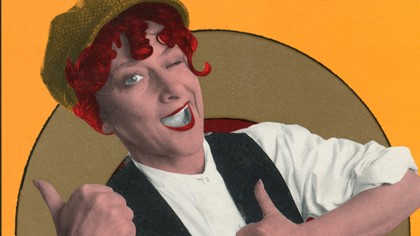 Production still for "Ginger: A Musical Diversion". L-R: Evelyn Krape as Ginger, Tomi Kalinski as Mick. Photographer: Jeff Busby
Production still for "Ginger: A Musical Diversion". Evelyn Krape as Ginger. Photographer: Jeff Busby
Production still for "Ginger: A Musical Diversion". Tomi Kalinski as Mick. Photographer: Jeff Busby
Evelyn Krape, from the programme for "Ginger: A Musical Diversion", published by Currency Press. Cover design: CATO Design