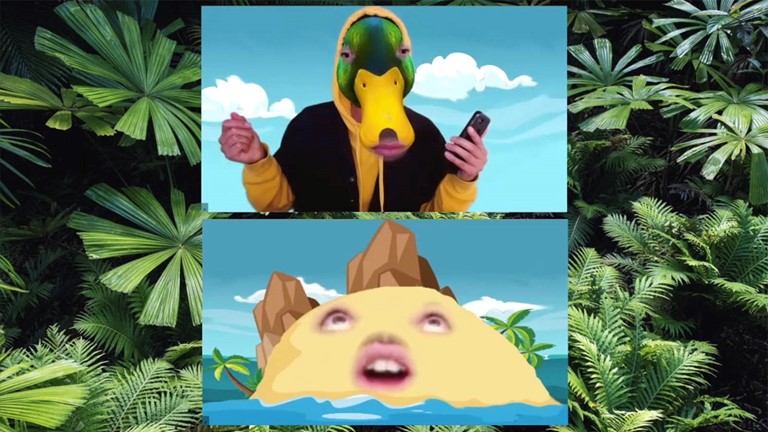 Screenshot from online performance of "Hello, World!"
Hello, World!
18 October 2020 – 29 October 2020 Online Event
Malthouse Theatre,
New Writing Commission Digital World Premiere Suitcase Series
A woman starts eating herself alive to protest climate change inaction—the internet goes wild.
A drowning island downloads a dating app to make one last connection before it disappears forever.
A team of archeology students find themselves lost in a collapsing cave, and realise they've been following the wrong leader.
As exponential human technological development comes into collision with the greatest environmental challenge of our time, Hello, World! asks if we can make it out alive, with our dignity still intact.

Hello, World! was the sixth script commissioned for the Suitcase Series, Malthouse Theatre's award-winning education program, established in 2010. The program sees Year 9 & 10 drama students use theatre to explore their relationship to climate change, with a new script commissioned every two years.
The script functions as source material for the students to explore, developing their own theatrical responses and presenting them to each other in conjunction with the Malthouse production. 
Due to the 2020 & 2021 lockdowns, the script was presented as a digital production, rehearsed and recorded remotely from the actors' homes, and distributed via a purpose-built online platform.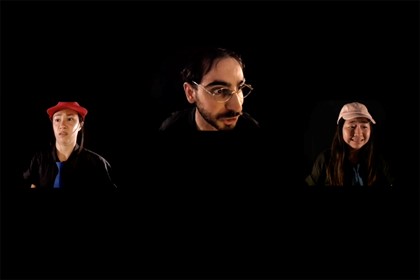 Screenshot from online performance of "Hello, World!"
The Suitcase Series also receives generous support from individual Malthouse Muse donors.