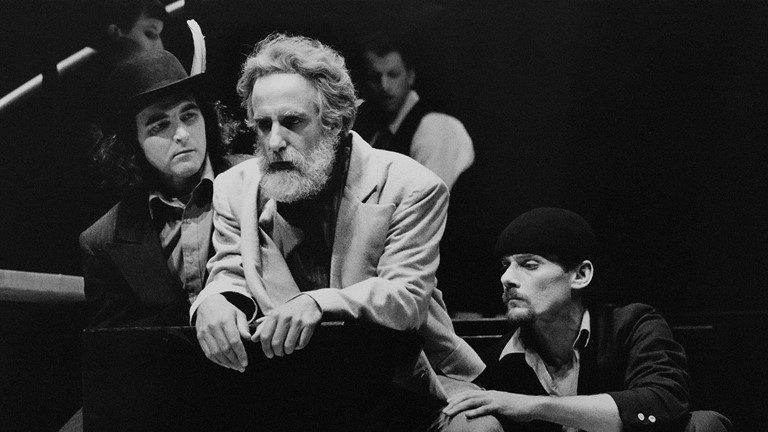 Production still for "King Lear". L-R: Wenanty Nosul as the Fool, Carrillo Gantner as Lear, Jaime Robertson as Kent. Photographer: Jeff Busby
King Lear (2003 - Tour)
19 October 1993 – 06 November 1993 Merlyn Theatre
Playbox Theatre Company,
Classic Theatre Tour
King Lear divides his kingdom among the two daughters who flatter him and banishes the third one who loves him. His eldest daughters both then reject him at their homes, so Lear goes mad and wanders through a storm. His banished daughter returns with an army, but they lose the battle and Lear, all his daughters and more, die.
This production of Lear was pared down by one hour, focusing on Lear's foolishness. Mackiewicz urged his actors to present the story with emotional detachment.
The production toured to Tokyo (16-18 November), Nagoya (25-26 November), and Seoul (2-5 December).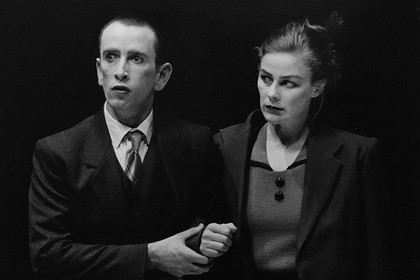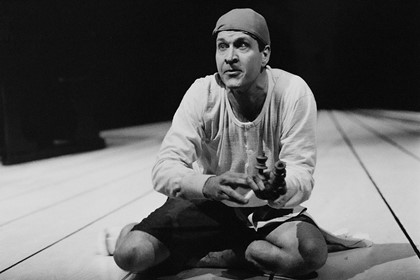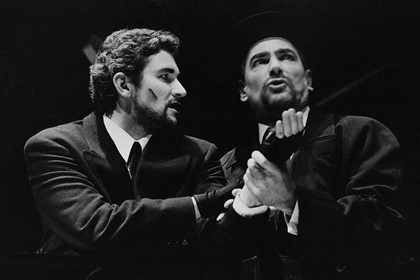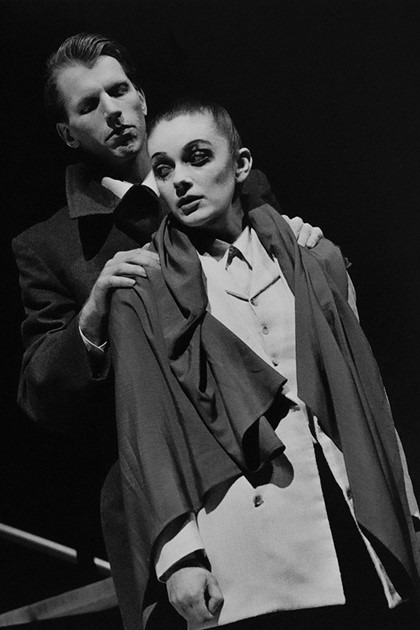 Production still for "King Lear". L-R: Matthew Crosby as Albany, Jane Bayly as Goneril. Photographer: Jeff Busby
Production still for "King Lear". David Roberts as Edgar. Photographer: Jeff Busby
Production still for "King Lear". L-R: David Pledger as Edmund, Ian Scott as Gloucester. Photographer: Jeff Busby
Production still for "King Lear". L-R: Mark Pegler as France, Melita Jurisic as Cordelia. Photographer: Jeff Busby