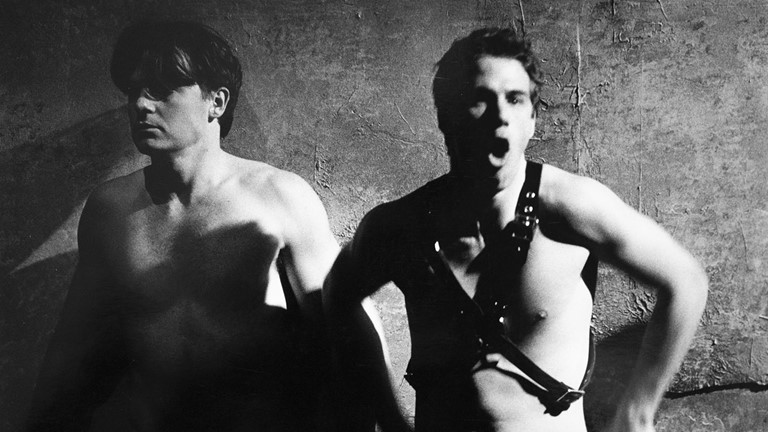 Production still for "Like Stars in My Hands". L-R: Stephen Pease as Marcello, Torquil Neilson as Jimmy. Photographer: Jeff Busby
Thieving Boy and Like Stars in My Hands
18 July 1997 – 09 August 1997 Beckett Theatre
Playbox Theatre Company,
New Writing Theatre World Premiere
Thieving Boy & Like Stars in my Hands are two plays dealing with those matters that need to be resolved at the time of death: your own or someone else's.
Thieving Boy deals with the death of a father. As his father lays dying in a hospital bed, Moxy must assess not only where his troubled youth has taken him in the past, but in what direction life will now lead him.
Like Stars in My Hands explores the experience of a man facing mortality. In the final stages of AIDS he clutches at life.
This production returned to the Beckett in 1998 for Midsumma Festival (14-31 January), then toured to Belvoir Street Theatre (18 February - 14 March).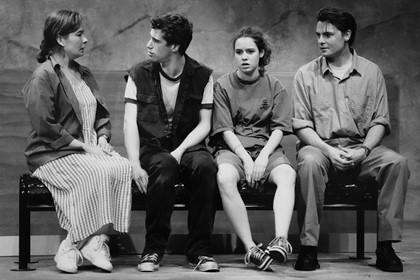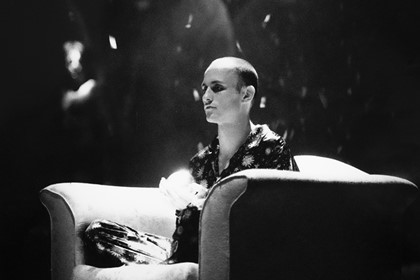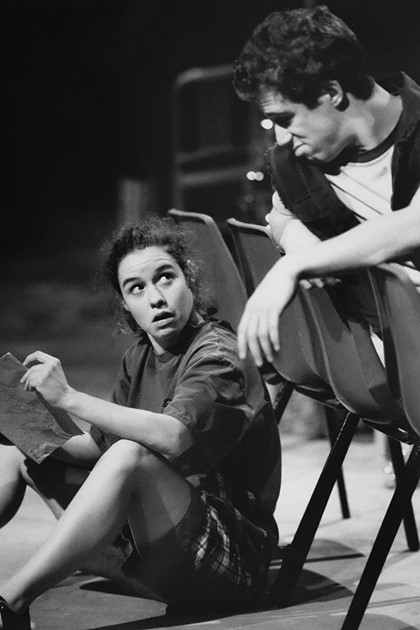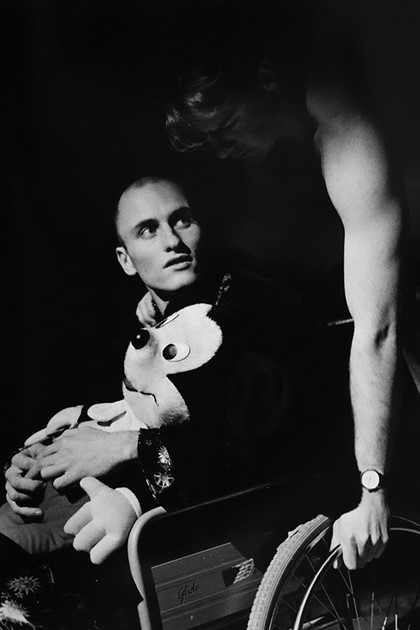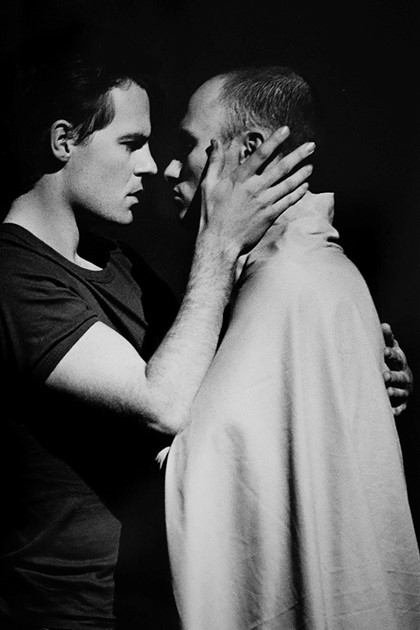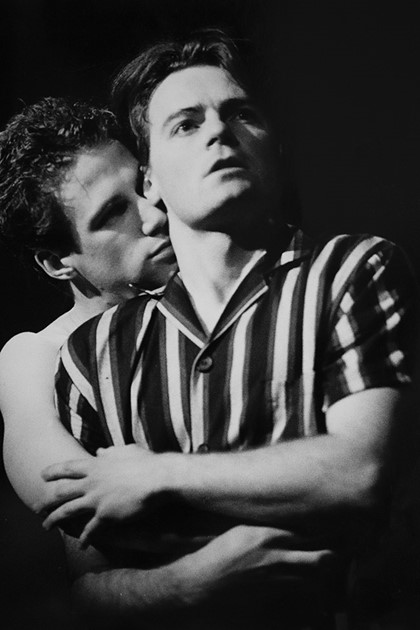 Production still for "Thieving Boy". L-R: Penelope Stewart as Jude, Torquil Neilson as Moxy, Kate Atkinson as Tracy, Stephen Pease as Tom. Photographer: Jim Hooper
Production still for "Like Stars in My Hands". Adam Broinowski as Simon. Photographer: Jim Hooper
Production still for "Thieving Boy". L-R: Kate Atkinson as Tracy, Torquil Neilson as Moxy. Photographer: Jim Hooper
Production still for "Like Stars in My Hands". L-R: Adam Broinowski as Simon, Stephen Pease as Marcello. Photographer: Jeff Busby
Production still for "Like Stars in My Hands". L-R: Stephen Pease as Marcello, Adam Broinowski as Simon. Photographer: Jeff Busby
Production still for "Like Stars in My Hands". L-R: Torquil Neilson as Jimmy, Stephen Pease as Marcello. Photographer: Jeff Busby