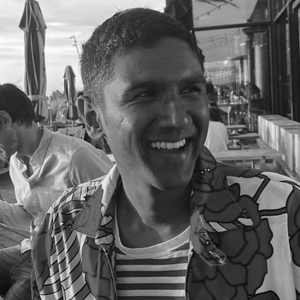 Aran Thangaratnam
Writer, Playwright, Besen Family Artist
Aran Thangaratnam is a playwright and improviser from Melbourne. He is the writer of Stay Woke – a play commissioned by Malthouse Theatre. During the regular times, he improvises at the Improv Conspiracy and wrote his first play for Melbourne Fringe Festival, The Aussie Ethnic Identity Crisis in 2019. Aran seeks to tell interesting stories seldom seen in the Australian landscape, mostly about the business of growing up in Australia with a last name like Thangaratnam. 


Besen Family Artist Program Placement, 2019, Writing
Playwright, Stay Woke, Malthouse Mainstage 2022
Aran Thangaratnam has worked with...